SHTFPreparedness may collect a share of sales or other compensation from the links on this page.
10 Potent Foods That Kill Pain Fast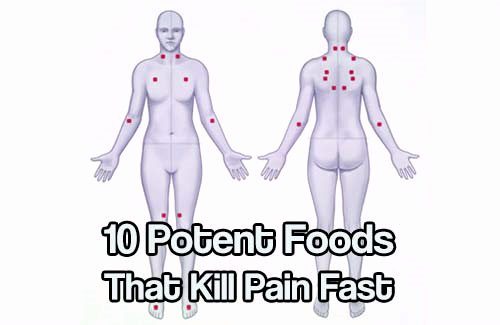 If we are honest with ourselves wouldn't you like to tackle pain in a more natural manner? I know I would and actually am starting to more and more as time goes on.
I suffer with headaches and neck ache and in the past I have taken Ibuprofen to help ease the pain. It works every time BUT did you know that on the actual side effects list it says "DEATH" can happen.
That was it, I said I need to find a better solution and I think I did… FOOD! naturallivingideas.com has compiled a list of 10 potent foods that kill pain. I am going to try all 10 over this next year and see if I can go 100% all natural in regards to pain management.
Disclaimer: I am not a medical professional. I have simply done my own research online to a level which satisfies my own needs. Read my disclaimer before reading the article.
10 Potent Foods That Kill Pain Fast