SHTFPreparedness may collect a share of sales or other compensation from the links on this page.
100+ Ways for Preppers to Spend a Buck at the Dollar Store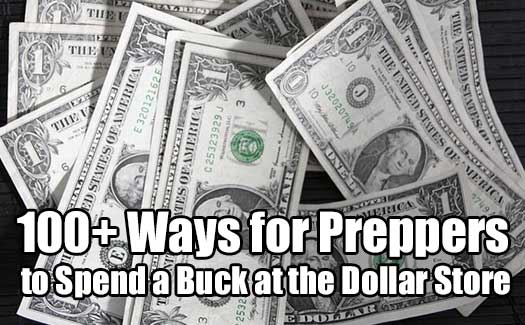 Dollar stores. OR should we say, $1.07 stores with sales tax. They have for the longest time been a haven for people on a tight budget, low income or party goers. They offer cheap products for a low price. Obviously, they are dollar stores.
Did you know that you can get survival, homesteading and prepping gear there too? The dollar store was the first place my wife and I brought preps. I am proud of that because it sent me on a journey we love.
You have to have your eyes open in the dollar store tho, most of the time the stores are not in any particular order so you have to hunt around for deals. My first prepping purchase was our first aid kit. I got a box to put it all in, all of the supplies and even a small carrying bag for it, all for under 10 bucks.
americanpreppersnetwork.com have a great list of over 100 items you can find at a dollar store. Print it off and maybe go stock-up on some or all of the items. Maybe even make a small kit for your friends and family for Christmas. The list may contain items you never thought you could get for a dollar.
100+ Ways for Preppers to Spend a Buck at the Dollar Store