SHTFPreparedness may collect a share of sales or other compensation from the links on this page.
11 Common Bad Habits Every Prepper Needs to Break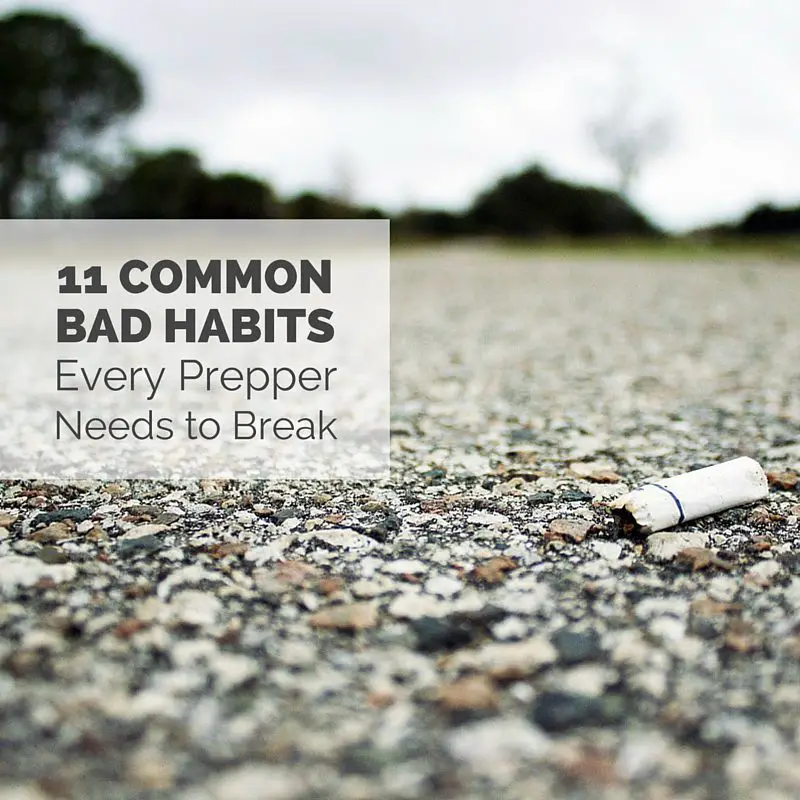 Everyone has a habits both good and bad. Habits can be beneficial, creating routine and a stable foundation in your life. Habits can also be damaging to you and the people around you. Some basic bad habits are especially dangerous in emergencies, disasters, and when SHTF. When these tough times in life come around, having a bad habit become worse is the last thing you need. Make a commitment to yourself and the ones you love to break habits that put you and them at a greater risk.
We all know habits are hard to break. That is why whole industries are built around breaking habits, like patches to quit smoking. This TruePrepper article lists eleven habits that need to be addressed by anyone that considers themselves a prepper. From a higher risk of infection during a pandemic to increased health risk during an emergency, all of these habits increase your risk in a bad situation. If getting rid of these bad habits was not enough before, knowing how these can affect you in dire emergencies may make you try a little harder to kick them to the curb. Identifying whether or not you have these bad habits is the first step to breaking them.
11 Common Bad Habits Every Prepper Should Break