Some of the links below are affiliate links. If you choose to make a purchase we may earn a small commission at no additional cost to you.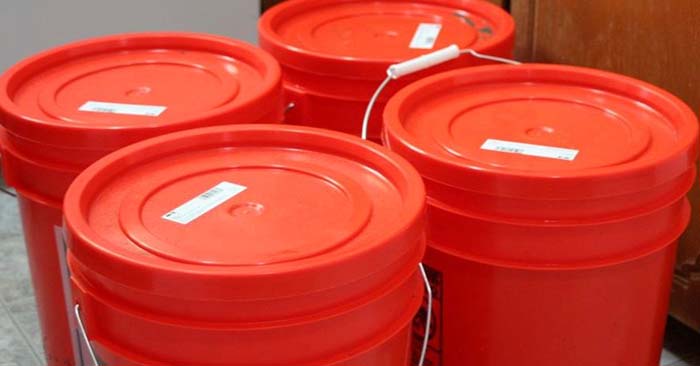 Whether you think of yourself as a prepper, a homesteader, or both, you should be stockpiling five-gallon buckets. As a prepper, they're great for food storage, building rocket stoves, making water filters, and more. And as a homesteader, they're great for growing vegetables, hauling livestock feed, making chicken feeders, and so forth.
And the best thing about them: You can get them for free! Just visit local restaurants, bakeries, grocery stores, and other places and start chatting up the workers. Oftentimes they'll just give you their used buckets since they were going to throw them out anyway.
If that sounds like a good deal to you, then check out this article. It explains how to find free buckets, how to find the right kind of buckets, and 15 clever ways to use them around the house or on the homestead.
15 Brilliant Uses for Five Gallon Buckets