SHTFPreparedness may collect a share of sales or other compensation from the links on this page.
Homesteading has taken on an air of absolute fantasy lately. Nothing wrong with it but people need to understand that its a tough undertaking. Success isn't guaranteed!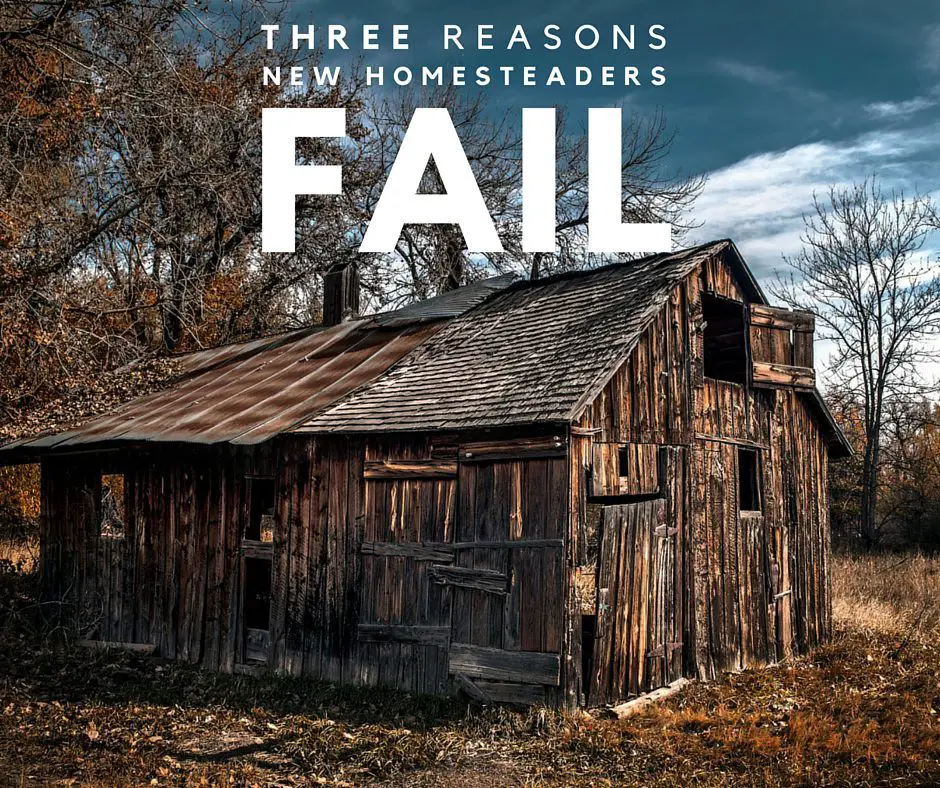 We are going to look at three things that affect homesteaders and really beat them down on their quest for self-reliance and independence. Here are three ways that homesteaders fail.
Poor Planning
If you move onto a homestead without knowing what you are getting yourself into, it can be bad. You need to know exactly what you are going to produce on the property and what you are going to need.
You need to understand that there is very little glamor in homesteading and its much more hard work. There is no snooze and there is no excuse. On your property, you are the person who puts in the late hours.
If you do not plan to be a homesteader and look at the process from start to finish, it can be very tough to survive on a plot of land.
Location
A subheading of the planning aspect is deciding on a location. If you dont pay close attention to your location, it's going to be a big problem!
You might find a cheap homestead but can you grow there, can you raise animals there, are there environmental hazards there? These are all things that can crush your effort.
Research your locations and get to know the makeup. Go visit, maybe even do a soil test!
Determination
Despite all the best or worst, planning you might just need the sheer will to be a successful homesteader. The early days and the tough times just require serious determination. Without that, you are going to tap out.
You are going to have hard times. It happens. That determination will get you through.