SHTFPreparedness may collect a share of sales or other compensation from the links on this page.
30 Essential Items Every Traveling Prepper Should Carry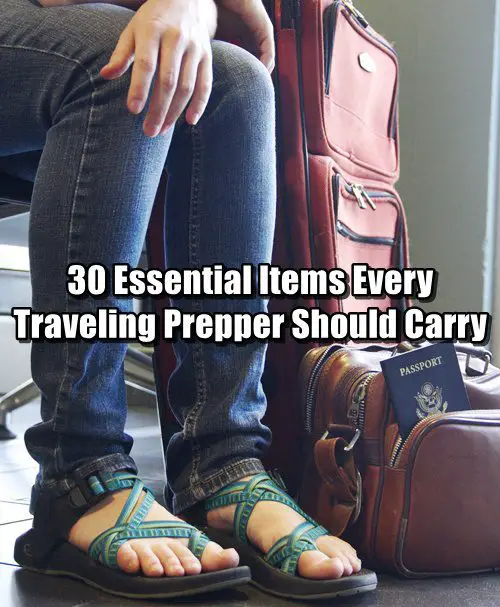 When traveling, there are certain things that pretty much everyone brings with them. For the average traveling prepper though, traveling by air away from home can cause some stress and anxiety when it comes to knowing what to take.There are certain items that a prepper must leave behind when traveling by air that can leave them feeling rather 'naked' and not as prepared as they normally are. While you can't take the multi-tool in your pack, it is perfectly acceptable in your checked baggage.
As a prepper, there are certain things that you should just never be without, no matter where you go. If you can't bring along what you normally do, there are usually easy and inexpensive traveling alternatives to ensure that you will have some basic preparedness items to help you overcome any unexpected issues. These can range from needing a tissue to having to run with your luggage to get to safety. Making sure you have what you need to stay warm, dry, fed, and hydrated even when traveling can bring peace of mind and help you relax, enjoying your trip to the fullest!
30 Essential Items Every Prepper Should Carry When Traveling