SHTFPreparedness may collect a share of sales or other compensation from the links on this page.
50 Slow Cooker Recipes for the Winter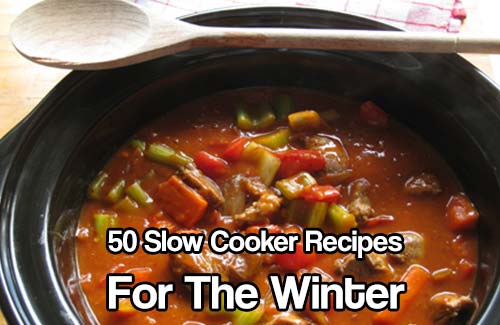 Wintertime is probably one of the most chaotic and hectic times of the year. With holidays cropping up in such a short space of time, and school presenting final exams to complete before holiday breaks, it can be a very stressful period. This is only amplified when you have extra responsibilities such as work, homework to finish, and, more than anything – meals to cook!
A family needs feeding, and though breakfast and lunch, with a few snacks in between, can be easy things to fix up, the biggest course by far is dinner. This makes it a very important, and usually time-consuming, process, and it's definitely difficult to try and prepare supper when you have a million other things to complete.
That's why taking advantage of recipes that take all day to cook, with very little effort on your part when you're at your busiest, can be a wonderful way to feed your family a giant, filling meal, and still be able to get your daily work done.
Read on to find out fifty different meals that you can prepare with a slow cooker, and savor both the delicious food and the extra time you'll have on your hands when you try a few.
50 Slow Cooker Recipes for the Winter