Some of the links below are affiliate links. If you choose to make a purchase we may earn a small commission at no additional cost to you.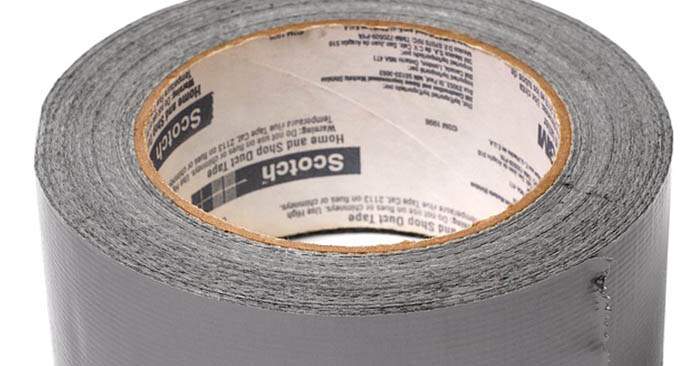 The uses for duct tape seem to be endless and can be applied, literally, across all types of people, jobs, and cultures. It would take volumes of space to put all of the ideas and uses for this incredibly versatile product! When it comes to using it around the house or for preparedness and survival situations, the possibilities are mind blowing!
Say you are out camping and one of your tent poles snaps. Grab a stick and splint the pole with it and some duct tape! Speaking of splints, you can use duct tape and a good branch to make a splint for someone who is injured over their clothing, too. It may not be pretty but any help in immobilizing the injured area is a good thing.
What about repairing something other than a rip in a tarp? You can use duct tape for numerous survival situations. Need a spear? Duct tape your knife to the end of a sturdy branch. The list is huge and can easily grow to be in the thousands for just preparedness and survival situations alone! Here are 50 of some of the best uses for duct-tape for survival.
50 Ways to Use Duct Tape for Survival