SHTFPreparedness may collect a share of sales or other compensation from the links on this page.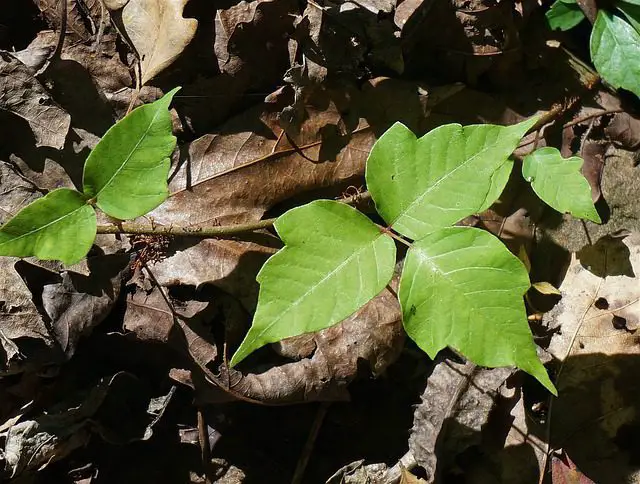 If poison ivy ever got you, I don't need to tell you how painful and debilitating it can be. If you have children playing outdoors (and even if you don't, but you love to spend time outside), you need to learn how to safely remove poison ivy to keep your family safe.
Not everyone is allergic to poison ivy, but for those of us who are, getting rid of it from our immediate surroundings can be the difference between a miserable summer and one we enjoy 😉
Before you can remove poison ivy, you need to know how to identify it.  There's a saying that will help you remember how it looks: "leaves of three, let it be" .  Poison ivy leaves are pointy, and turn red or orange in the fall. It can grow as a ground cover, or it can climb on trees (it has aerial roots that attach themselves to the trees).
Here are 6 ways to  remove poison ivy
mow it
pull it
turn a couple goats loose in it
pour hot eater on it
spray it with full strength  vinegar
hire a neighbor who isn't allergic
Here's more detailed information all these ways to remove poison ivy from your property.