SHTFPreparedness may collect a share of sales or other compensation from the links on this page.
7 Primitive Tools to Help You Survive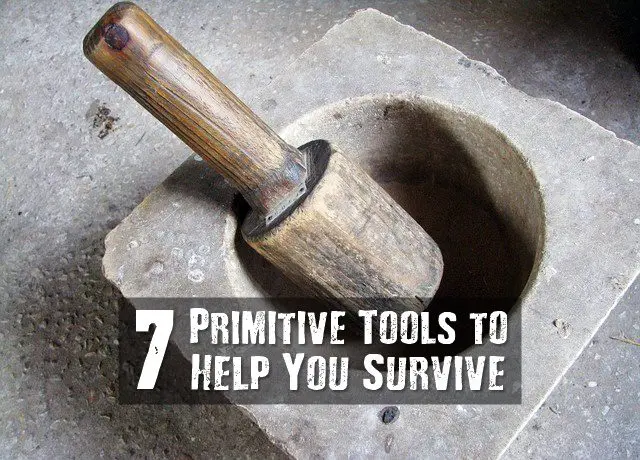 If you think about it, a knife is a primitive tool. So is a club, a bat, and a spear. Though simple, these tools brought about a huge change in the human race. They not only helped us survive, they helped us to thrive. With a pointed stick, humans were able to defend themselves and also hunt food. Granted, a spear isn't as powerful as a firearm but it still has its place. Spears are still used around the world for the same things they've always been: life!
There are other simple, primitive tools out there that can mean the difference between life and death in a SHTF situation. Let's say all you have on you is a knife and the clothes you're wearing. That one knife can be used to make yourself the other things you need. Having the skills to actually make your own primitive tools is something that will push you far ahead of the masses.
The following article has information, including videos, of 7 primitive tools that you can make yourself. Your skills will be increased, your chances of survival go up, and now you have useful tools that were easy to make to help you thrive! Even when things look bleak, your skills will pull you through!
7 Primitive Tools to Increase Skills and Survivability