SHTFPreparedness may collect a share of sales or other compensation from the links on this page.
8 Crops You Can Plant in July (and still get a harvest!)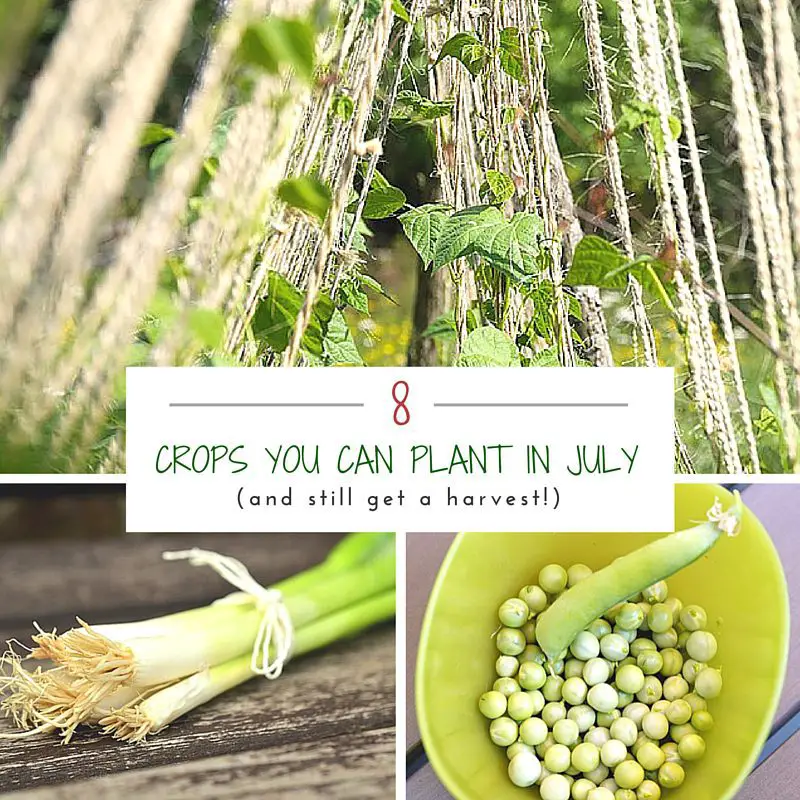 It's July and the hot summer sun is pounding down on our gardens right now.  Tomatoes are ripening and you may already be eating the first cucumbers or summer squash.  Planting may be the last thing on your mind, but believe it or not there are still a few warm season veggies that you can get planted in July that will make it to maturity before the frost comes.  With the hot temperatures it make take a little extra attention to get them up and growing.  Look around  your garden for a few empty spots and see if you can fill them with a late planting.
In addition to the warm season veggies there are also a few cool season crops that you can get planted now that will get you an extra early jump on your fall harvest!  Plants like peas and kale will struggle for a little while, but when the weather starts to cool off in 6 weeks they will take off and give you a great fall crop.
8 Crops You Can Plant in July (and still get a harvest!)