SHTFPreparedness may collect a share of sales or other compensation from the links on this page.
A Guide To Survival Traps And Snares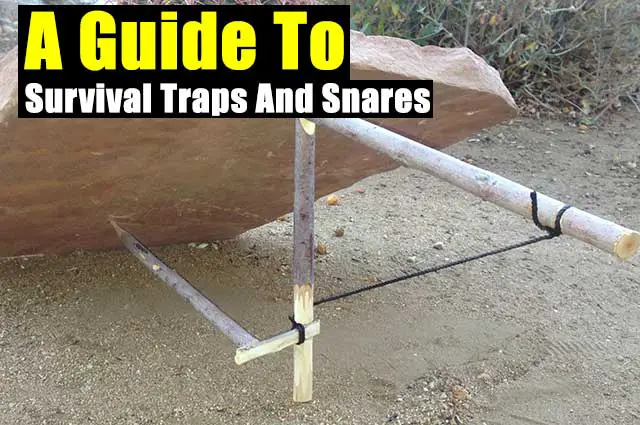 Snares and Traps are designed to choke, crush, hang, or entangle the animals that you're trying to catch.
The best traps are usually very simple to make and should be placed in multiple locations. When using traps and snares, numbers are very important. The more traps you place, the better your chances are of catching something. It's also a good idea to use a variety of traps. I've found that certain traps sometimes work better depending on your location.
Knowing how to make a few basic traps or snares could help you and your family get that vital protein you will need in survival situations. I am not perfect at making them but I do try and practice the dead-fall traps and some basic snares.
A Guide To Survival Traps And Snares