SHTFPreparedness may collect a share of sales or other compensation from the links on this page.
Food storage is becoming more practical by the day, but many preppers still make food storage mistakes!
There was a time when storing extra food would get you labeled a maniac or something to that effect. Now we are facing serious issues with flooding in the midwest and people are paying attention.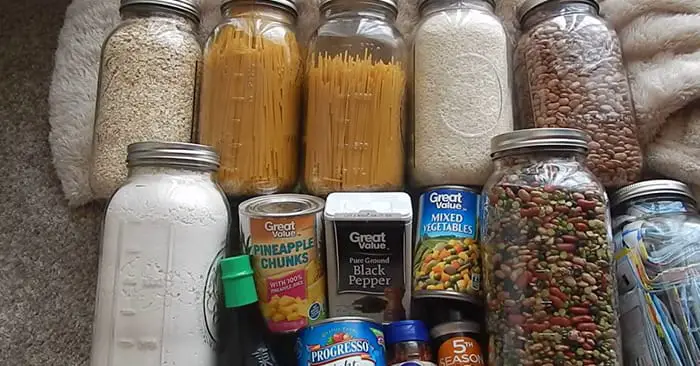 We have watched hurricanes ravage nations and their communities not receive shipments for weeks at a time. It's now time to start putting food away and to be sure that you have some insurance on your food supply!
Food Storage Mistake
#1

– Storing Food You Don't Eat

The most common mistake that people make is not storing food they eat. They watch preppers put up beans and rice but never eat dry beans. They might not even cook rice or beans.

That is a very bad practice for feeding yourself and your family. Finding out you cannot cook dry beans when all the food runs out is really bad timing.
Food Storage Mistake
#2

– Not Using Mylar and Oxygen Absorbers

If you are going to store your own food it's crucial that you remove the oxygen and keep bugs out of your storage. It's also critical to protect your stockpile from mold.

To do this you need to store your food inside of mylar bags with oxygen absorbers. Better yet is to store the food in 5-gallon buckets, too!
Dry-Packs Mylar Bags and 300cc Oxygen Absorbers for Long Term Food Storage, 10
Food Storage Mistake
#3

– Depending Only on Freeze Dried Meals

Food storage should also be about food cookery. You should know how to cook things from scratch. It makes food storage less expensive and more diverse.

You don't just want years worth of Mountain House meals only. That will not be a good move for you and yours.

Learn to cook rice and other grains as well as legumes. Maybe even learn to make things like doughs from scratch.

Food storage is a critical part of the preparedness lifestyle. You need to be prepared to execute and have the right resources on hand.
---
Bonus: Root Cellar That Can Be Used as a Bunker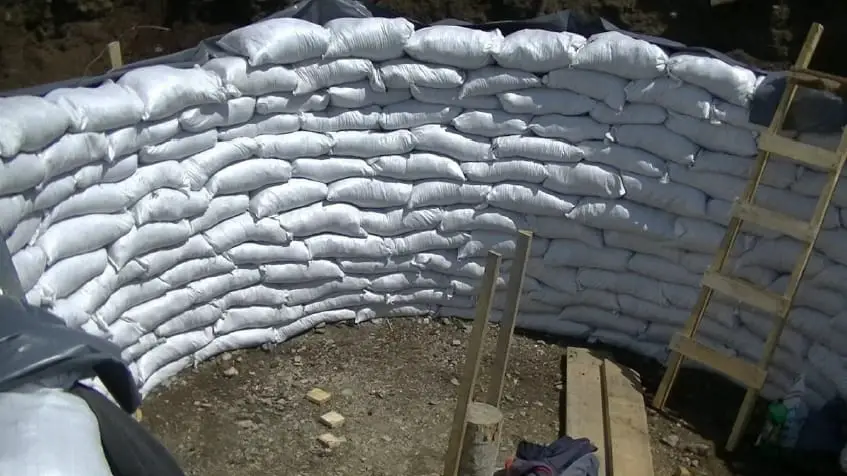 If you can't afford the box culvert option you can look into is building a backyard root cellar that can be used as a bunker.
If you want to learn how to build a backyard bunker like your grandparents had, without breaking the bank, then check out Easy Cellar.
Easy Cellar will show you:
How to choose the ideal site
Cost-effective building methods
How to protect your bunker from nuclear blast and fallout
How to conceal your bunker
Affordable basic life support options
Easy Cellar will also show you how a veteran, with only $421, built a small nuclear bunker in his backyard.