SHTFPreparedness may collect a share of sales or other compensation from the links on this page.
Old is gold! So, is the old exchange system called barter a golden opportunity even in today's era? Perhaps, yes when a disastrous calamity attempts to ruin everything around! Besides the Zombie apocalypses you see in movies, there is a myriad of other real scenarios that can bring the global economy down. Even if an ATM can somehow manage to give you money once the network is down, it is surely not going to last for long or do you much good if you can spend it. However, this does not mean that the economy shall come to an end. Why? Because we have the option of using bartering items rather than money.
After a disaster keeps the power out of homes for an unpredicted number of days, some people and retailers may still accept cash. However, during those days, not so much cash can be found, and banks retain only a fraction of their total worth in their vaults. If the power does not come back, it shall be soon obvious that paper money will lose its value. On the other end, hyperinflation can result in too much money. In this situation, both digital and paper money shall be worthless, and this is when bartering tends to fulfill the daily needs.
When it comes to bartering, we always fall back on the essential items such as medicines and food items. Some people will stockpile gold, silver and even alcohol or tobacco for using them as currency during a crisis.
While it is enjoyable to have them, not all can manage to buy and stock them do to their expensive nature. Furthermore, if all prepper out there have the same items to barter with, why should you store them as well? Rather than doing the same mistakes, others are making learn which items you should store as ideal barter items.
---
Bonus: Root Cellar That Can Be Used as a Bunker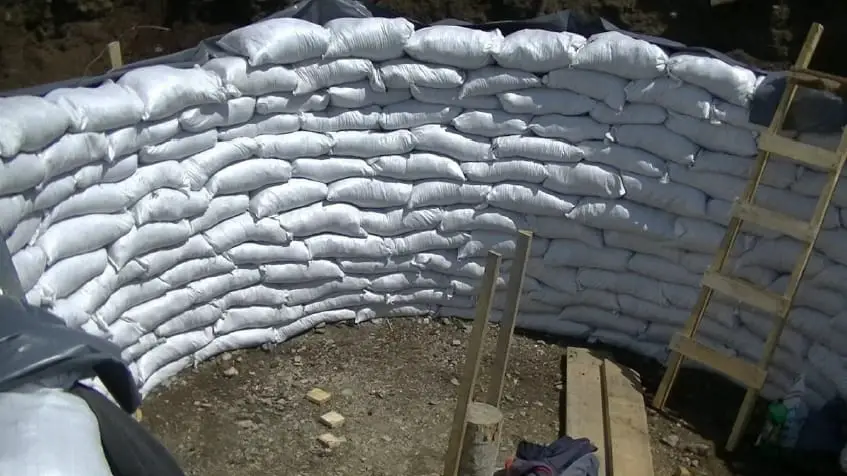 If you can't afford the box culvert option you can look into is building a backyard root cellar that can be used as a bunker.
If you want to learn how to build a backyard bunker like your grandparents had, without breaking the bank, then check out Easy Cellar.
Easy Cellar will show you:
How to choose the ideal site
Cost-effective building methods
How to protect your bunker from nuclear blast and fallout
How to conceal your bunker
Affordable basic life support options
Easy Cellar will also show you how a veteran, with only $421, built a small nuclear bunker in his backyard.