SHTFPreparedness may collect a share of sales or other compensation from the links on this page.
Camping is a very interesting word. There are few activities that vary so wildly with the same word. For example, camping can be a tent pitched outback or a hammock hung between two trees on the top of a mountain.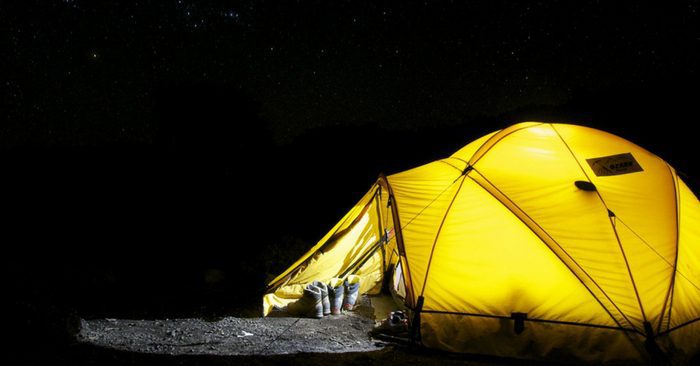 Car camping and backwoods camping are like night and day. One offers all the amenities and a vehicle to boot. While the other is basically a minimalist night out in the woods. Some places don't even allow fires in these backwoods, national park, locations.
No matter which type you decide to undertake you can see serious benefits from camping. These benefits lend themselves to your preparedness goals.
Let's look at a few of the benefits in this article.
Using Gear
As preppers, we accrue the gear we assume is needed. On many levels, it is gear that we will use in times of disaster. However, it's rare that we use things like a compass or even that tomahawk that we just had to buy to be prepared.
When you are out camping you have a reason to use things like that rocket stove. So take advantage of it all!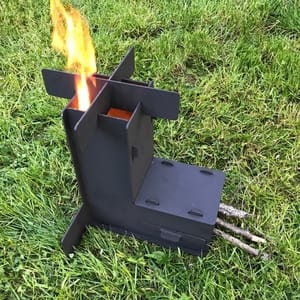 Collapsible Rocket Stove Camping Stove / Wood Stove / Emergency Stove / Survival / Portable

Understanding the Natural World
We can all use a better understanding of the natural world. It's very important that we know the plants, trees, and animals that we share the planet with.
There are also tremendous benefits to understanding them as well. Some trees and plants are food and others are medicine. Some are both!
Physical Activity
At its core, camping can be an effective means of getting some good physical activity. Hiking and swimming can be parts of your camping trip and these are rewarding means of physical activity.
There is no denying that we all can use a little more physical activity. Build some into your next camping trip.