SHTFPreparedness may collect a share of sales or other compensation from the links on this page.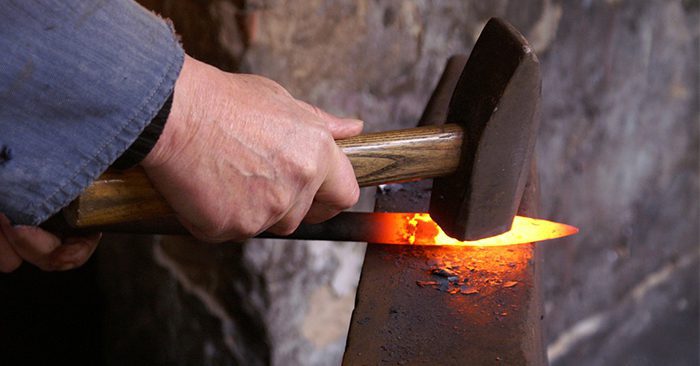 It is truly an amazing thing to be able to pull ore from the ground and turn that into a knife or a tool. What could be more impressive? What could be more important a skill? To me the most important thing about blacksmithing skills is the idea of a post SHTF career. We don't often consider how we will be relevant and make money after the SHTF. Blacksmithing would be one of the most important ways to make a living.
This article offers some basics on learning to blacksmith. Now, I will tell you that there are many tools you will need to blacksmith. You will also need a serious look at safety if you are looking to get into blacksmithing. It's very important that you stay safe in a post SHTF world if you choose to get into blacksmithing. There are wounds that could come infected and that is nothing pretty.
Blacksmithing Lessons – Learn to Forge Your Own Metal Creations