Some of the links below are affiliate links. If you choose to make a purchase we may earn a small commission at no additional cost to you.
Ahh! The building of a powerful prepper library. What an undertaking. This is something to behold.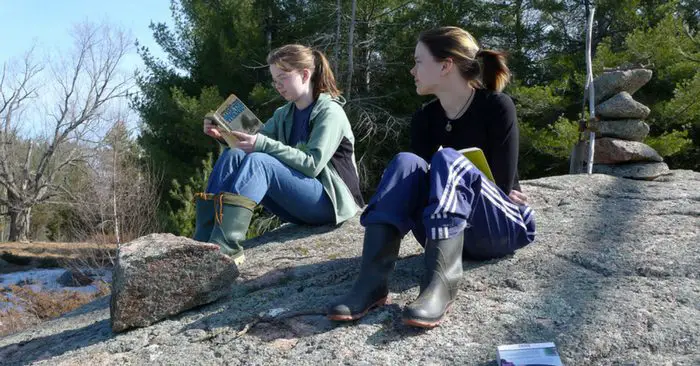 We live in an age of digital information and its very easy to eschew those dusty old jacketed books for something better! Something digital. Well, when the power goes out all that knowledge goes with it. It will always be a good idea to have hard copy information.
We are going to look at a number of different books that are essential for the newbie prepper's library
The Encyclopedia of Country Living
While not a prepper book, it's filled with more information about self-reliance living than any other volume. Everything from canning to building with wood! This is a massive book that describes so many important skills.
Don't go without The Encyclopedia of Country Living.
The Encyclopedia of Country Living, 40th Anniversary Edition: The Original Manual for Living off the Land & Doing It Yourself
The Prepper's Blueprint
This is a powerful base manual for all preppers. Be sure that you have at least one preppercentric book in your library. The concepts of prepping are not new but its good to have at least one to fall back on. This would be a great choice for that.
The author of The Prepper's Blueprint, Tess Pennington, is a powerhouse and stays active in the prepping world.
The Prepper's Blueprint: The Step-By-Step Guide To Help You Through Any Disaster
Prepper's Survival Navigation
A book that not many people have, this guide to survival and land navigation is essential. So few people have a background in navigating and its not a skill that can be learned overnight.
Prepper's Survival Navigation is filled with great stories, great skills and even some survival basics that will keep you out of trouble.
Prepper's Survival Navigation: Find Your Way with Map and Compass as well as Stars, Mountains, Rivers and other Wilderness Signs (Preppers)
The Doomsday Book of Medicine
A massive bible on all aspects of human health. The title does not do this book justice. You have to have a copy of this in your library. Whether you are a new prepper or not, The Doomsday Book of Medicine is essential.
Doomsday Book of Medicine – What are you going to do when there are no doctors, pharmacies and prescription drugs available?
Come Unity; Community
If you are looking to pull the community into your preparedness plans, consider Come Unity; Community. It doesn't look like a prepper book on the outside but once you get into it you will quickly realize it is a mission-driven book for building communities for the worst of times.
In Come Unity; Community you will learn how to engage your neighbors and get started on a path towards uniting America.