SHTFPreparedness may collect a share of sales or other compensation from the links on this page.
Getting nutritious meals together for the family can definitely be a challenge when we have normal access to food and would be even more difficult in an SHTF situation. If you are prepping for such a situation, you are undoubtedly trying to stock your pantry and freezers with substantial, nutritious foods that don't break the bank.
It's not always easy to eat well on a budget. Most of the time, when you eat cheap you feel bad! You eat bad, too! Of course, this is only a learning situation. You need a serious resource for low-cost meals.
You can also get away from thinking that certain ideas are expensive. How you manage your ingredients also goes a long way. Sure, boneless skinless chicken breast is more expensive but what if you make quesadillas and it only take s 2 breasts to feed the whole family?
Let's look at other ways to cut cost with ingredients.
Whole Chickens
Many people buy a whole chicken and roast it. It gets picked over by the family and then it gets tossed out. Most people dont consider that a whole chicken is at least three meals or the base of three meals for a small family.
The whole chicken can be roasted.
Use the breasts to mix into a meal, like the quesadillas we mentioned above.
Remove the thighs and drumsticks, the meat from these can be pulled and tossed with a salad. This meat can be wrapped up into some spring roll wrappers with vegetables.
Finally, roast the picked over carcass, again. Use these bones to make chicken stock. Now you have a soup base, as well.
Raw Vegetables
Instead of spending money on costly boxed sides, spend your money on raw vegetables. A plate of fruits and vegetables with dinner is a good deal!
Kids also like raw vegetables over cooked ones, most of the time.
Bulk Purchasing
Finally, you are probably also going to look at bulk purchasing. Buying things like rice, beans, and pasta in bulk will save you money, too! These ingredients can be packed up for food storage, as well.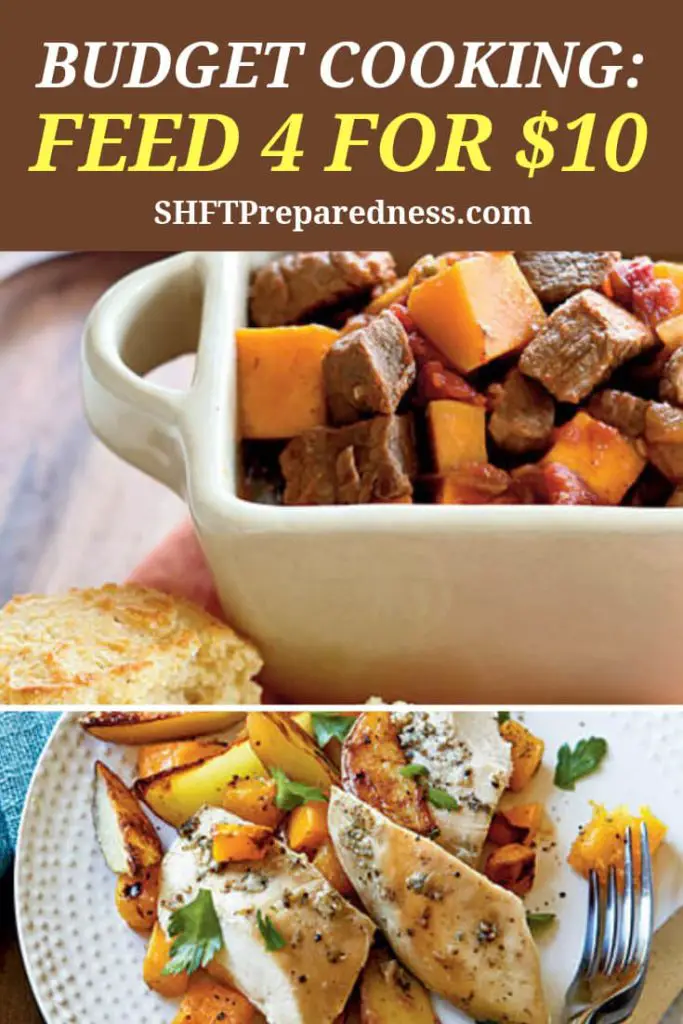 ---
Bonus: Root Cellar That Can Be Used as a Bunker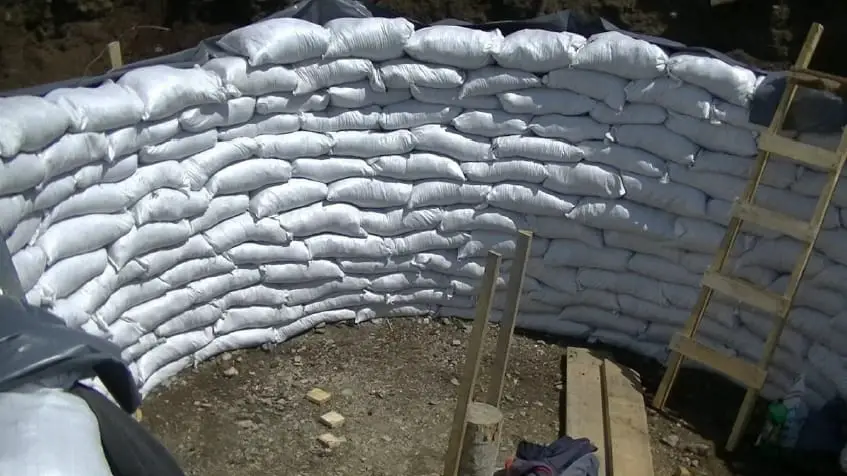 If you can't afford the box culvert option you can look into is building a backyard root cellar that can be used as a bunker.
If you want to learn how to build a backyard bunker like your grandparents had, without breaking the bank, then check out Easy Cellar.
Easy Cellar will show you:
How to choose the ideal site
Cost-effective building methods
How to protect your bunker from nuclear blast and fallout
How to conceal your bunker
Affordable basic life support options
Easy Cellar will also show you how a veteran, with only $421, built a small nuclear bunker in his backyard.