SHTFPreparedness may collect a share of sales or other compensation from the links on this page.
I have always thought that the bug out is the single most complex part of the entire prepping experience. It seems like there are always another set of options or other steps that need to be taken to bug out properly.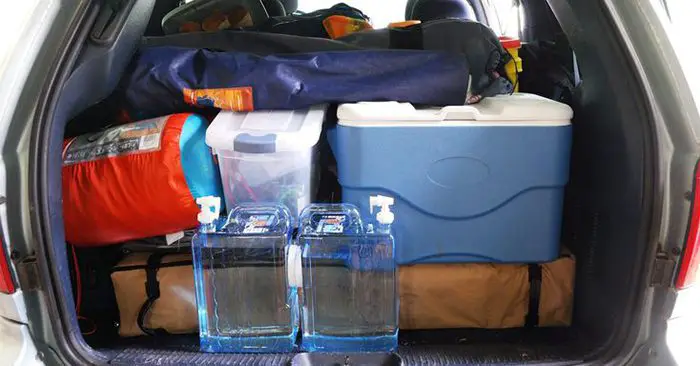 When you really breakdown a bug out and see all the moving parts you begin to understand just how important it is to go over this thing with a fine tooth comb.
For many, the idea of the bug out is a bag and go. If you are stocking a bug out shelter there could be some degree of packing a vehicle and that is what this article covers.
Packing to Bug Out By Foot
It's important that you are reasonable about what you can carry on foot. However, there are ways you can improve what you do on foot.
The first thing to do is spread the weight out between the whole family. Pack the things everyone needs and try to get them to carry as much of it as possible.
You might also want to look at storing survival caches. This could be a good move for packing for the bug out on foot.
Packing to Bug Out By Car
From an organizational standpoint and a packing standpoint, you need to pack your preps into bins that are labeled clearly. This will give you more storage space. This will also give you a means of making an impact in a hurry.
Rubbermaid Commercial Products BRUTE Tote Storage Container with Lid, 20-Gallon, Gray (FG9S3100GRAY)
Now, a bug out turns into grabbing all your bins, stacking them (because they are designed to stack) in the back of the car and getting ready to roll. Its a lot better than running around looking for the things you need when it's all going to hell.
The bug out is no joke and you should respect it. Be prepared.