SHTFPreparedness may collect a share of sales or other compensation from the links on this page.
Thinking of building a prepper home to prep and defend when SHTF? Building a log home is an easy way to build a small, well-hidden home for preppers, but, buying a log cabin kit is an even easier way.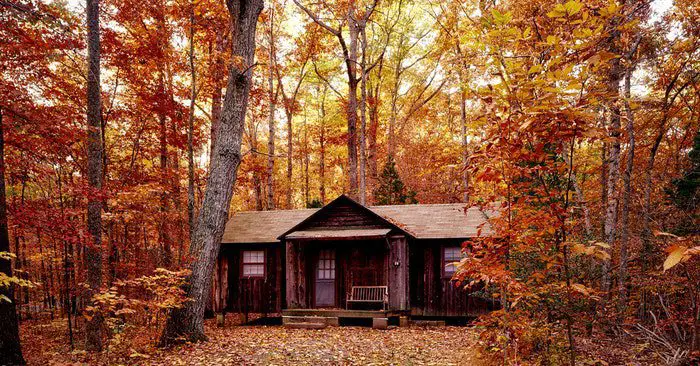 For those who aren't aware, living off-grid, with a small footprint is a great way to start prepping. Especially if it can be achieved within a few days and for less than $20,000. That is exactly what they presenting here!
Log cabin kits are turnkey homes that can be assembled in a few days. Over 30,000 are sold each year making them increasingly more popular with the off-grid movement. Sizes range from smaller 30FT cabins to large 5-bedroom family homes.
These have become popular for homesteaders, preppers and even people just looking to live off grid. They offer some serious solutions that combat the breakneck society with hustle through today. There is something very romantic about life in a log cabin, as well.
What else makes them great, is the kits gets delivered to your address with everything you need to make a shelter… doors, windows, roofs, walls… everything! You are basically getting home delivered to that new piece of land you bought from there you just assemble and you have BOL or bugout location.
LogCabinHub has gathered together the best kits, information on purchasing kits, buyers guides and handy tips for you when you start to research buying a log cabin kit. They are about the best when it comes to this BOL delivery model.
Check out log cabin kits to start researching further.
Having a concrete bugout plan and a serious bugout location means you have the ability to respond to a terrible disaster in a way that most do not!