SHTFPreparedness may collect a share of sales or other compensation from the links on this page.
Are you aware that the wood stove is illegal in some states in America. The act of heating your home seems so elementary because you rarely have any issues with it.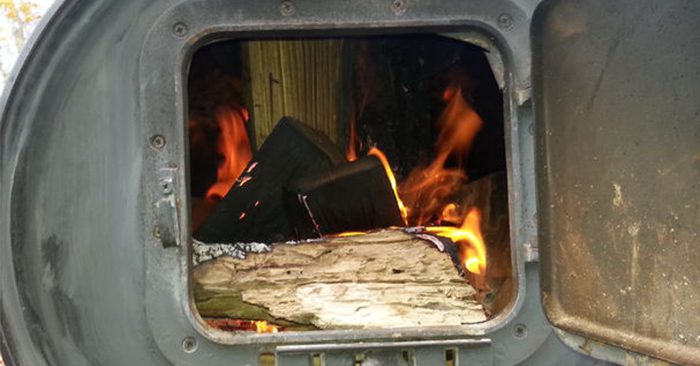 Simply set your thermostat when it gets cold and goes from there. What happens if the power goes out in February and it's out for a month? How would you heat your home?
Building this stove will require some skill to create but its something you can pull off and might be your best options in a collapse scenario. The barrel is going to give off tons of heat when you need it. There are also ways to create a double-barreled stove that will help heat the home even better.
Dont Forget Exhaust
A stove like this can be used outdoors, as is, however, if you bring it indoors as a heating option, you will need to pipe the exhaust out. If you do not pipe the exhaust out of the home it will kill you and everyone else in your home.
You cannot skimp on the exhaust system. Be sure you dont have any leaks because this could be detrimental to your health. Use metal and seal it well.
Pile up the Wood
This stove is only as effective as the amount of fuel you have to feed it. While you can make this project on your own to warm your home, you will not be prepared if your only option is to start cutting up furniture and tossing it into the barrel as fuel for heat.
Now is the time to take on these DIY projects and become proficient at building things. Learn how to manipulate wood scraps and metal scraps to your benefit. These skills will be paramount in the future. We cannot live fat and happy on cheap Chinese trinkets forever.