SHTFPreparedness may collect a share of sales or other compensation from the links on this page.
Space is at a premium when you're making preparations for harsher times. And if you don't have such a roomy abode to begin with then the idea of growing your own fruit and vegetables can feel highly unviable. Container gardening may be the answer!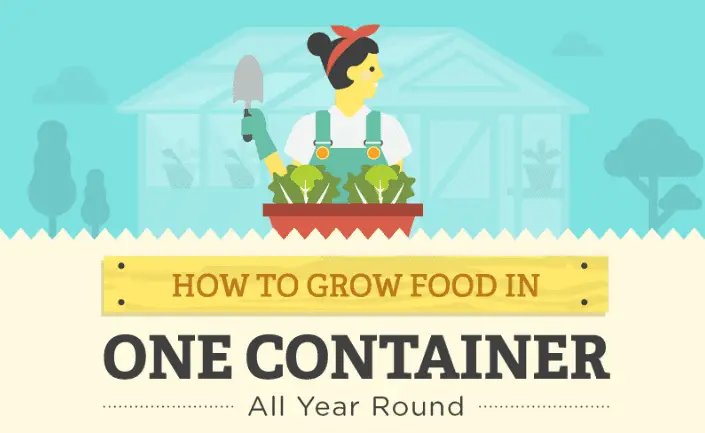 But eating plenty (and eating healthy) is going to be tough. Likewise, nobody's going to look out for you and your family better than yourself.
Even if you can only make room for a couple of varieties, growing your own food is a good discipline to get into. Additionally, even a little fresh nutrition amongst your canned goods is worth working towards.
Container Gardening – All Year Gardening!
This being so, it is heartening to learn that growing food in a single pot all year round is achievable.
If you rotate your crop with the seasons you can get a bit more variety than you might have expected. Further, container gardening is perfect for growing vertical plants, to make even better use of what limited space you have.
Learn how to make the best use of available sunlight and water. You can soon create a micro-resource on your balcony, window ledge or in your back yard.
It is incredibly rewarding to learn how to make appealing, nutritious meals from limited ingredients. And it's good practice for the future, too.
The cyclical nature of the seasons also means that if you don't get it right at first, you can persevere as time passes.
Prepping is not all about oil, metal and power tools: cultivating a small growing space is a great way to engage with your environment and to get younger relatives interested in becoming self-sufficient.
For a complete guide on how to get started, check out this new infographic from Pounds to Pocket, which describes further the benefits and techniques of round-the-year gardening on a small scale. It makes for an essential resource while you prepare for the worst.