Some of the links below are affiliate links. If you choose to make a purchase we may earn a small commission at no additional cost to you.
Alternate cooking methods are an important part of survival and preparedness. These are incredibly important if you depend on an electric stove.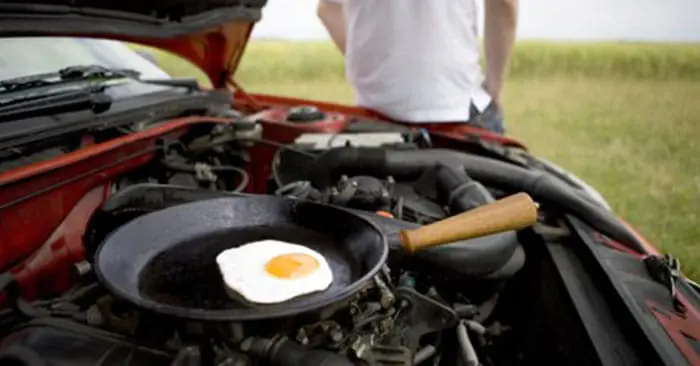 Do you know to cook full meals on your car engine? Thinking outside of the box in a survival situation is needed if you want to thrive and survive.
If the power goes out or you really need a hot meal while traveling to your bug out location or just want to be different and use the heat that your car engine produces this is for you. You may think it is unsanitary and you wouldn't be able to cook anything, you are wrong. This actually works in a pinch and works well.
Manifold Destiny: The One! The Only! Guide to Cooking on Your Car Engine!
Foil
If you are going to cook on your car engine then you are going to need foil. Food has to be separated from the engine or you will run into problems.
You can wrap all sorts of things up in foil and cook them on your engine block. Then the only thing you need to be careful of us juicy things. You do not want to be spilling lots of liquid on the hot engine block. However, you could pop the hood and place and saucepot to cook sauces, soups, and stews.
Get a Quality Resource
Manifold Destiny is a great book all on the topic of cooking on your engine. It's a small book that has all the information. It will fit great into a bag or snug in the home library. Keep it as a reference for this type of cooking.
Fuel
Cooking on your engine does not come without plenty of its own challenges. It's not a sustainable cooking method. Running your car will burn fuel so be sure you either have access to more or store extra fuel of your own. Having extra fuel