SHTFPreparedness may collect a share of sales or other compensation from the links on this page.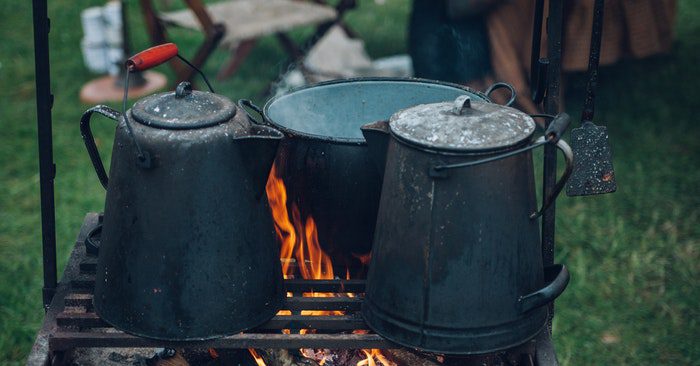 Everyone knows that practice makes for perfect prepping. But when is the last time you practiced your off-grid skills by cooking outside?
That's the beautiful thing about summer. You can prep and it feels like a party instead of a chore. Take some time while the weather is hot to hone your off-grid cooking skills.
For one thing, it will keep your home a lot cooler. One of the biggest ways we add ambient heat to our homes is by cooking.
Secondly, an emergency is no time to waste food, which is a very real possibility when using an unfamiliar cooking method. There's an art to it, and it takes some practice.
And finally, let's be honest, what doesn't taste better when cooked outside?
Sometime this week, I challenge you to pick a day to cook all of you meals outside. Don't stop with grilling meat. Make coffee and pancakes, cook up some vegetables, make sandwiches, and let everyone create their own shish-k-bobs. Get creative and practice your skills at the same time.
Continue reading to learn 5 ways to practice your outdoor cooking skills, and the reasons why you need to practice!