SHTFPreparedness may collect a share of sales or other compensation from the links on this page.
They are living a minimal lifestyle that in many ways can mimic the situation we could see post-disaster.
When it comes to living, what many have coined, "the simple life" it seems that frugality is way up on the list. This trait is what makes a homesteader's experience so important to a prepper.
Let's look at some ways that you can live a more frugal life. Some of these may seem crazy but just give it some thought. The less you have to pay out the better off you are going to be!
Stop Eating Out
Eating out kills money so fast. Of course, it's really convenient and easy to fall into this habit. Give it up altogether and in 3 months you won't believe the money you have.
Cut Way Back on Cellphone Use
This sounds like blasphemy to most but I assure you, your phone and your unlimited plan are killing you on a monthly basis.
Cut Cable
You dont watch it. Be honest. You have a show or two that you can live without and the rest of that bill is just money flowing out of your bank account.
Stop Traveling for Vacation
America is a beautiful place. Stop leaving. Do you know all the great features and scenes in your state? If not, STOP LEAVING. Americans spend more time flying over beautiful and amazing sights and places then they do enjoying their Caribbean vacation.
Make Gifts
Homemade gifts are precious in this day of ultra-convenience and Amazon. Pick a skill and get better at it. Make stuff that really matters. People will love it.
Grow More Food
It's really simple, we all need to get creative and start growing more food. This is both from a prepper perspective and a money-saving perspective. Food won't always be cheap.
Cancel Subscriptions
As we speak you have at least one subscription that is a total waste of your money. You gotta have at least one.
---
Bonus: Root Cellar That Can Be Used as a Bunker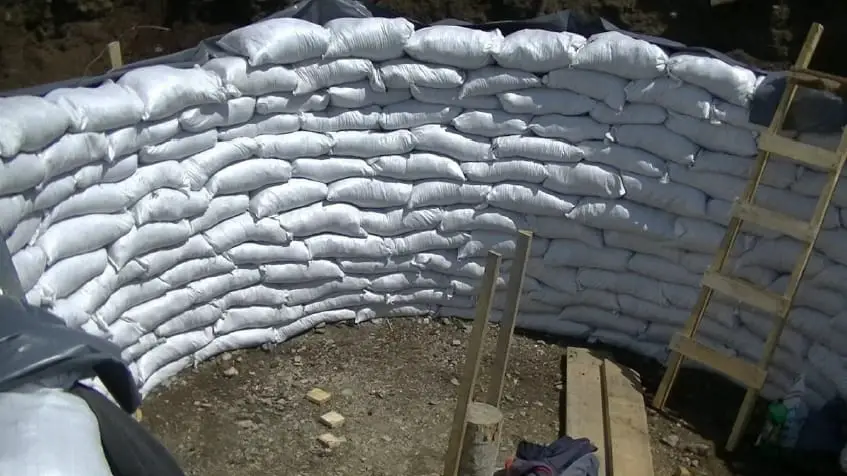 If you can't afford the box culvert option you can look into is building a backyard root cellar that can be used as a bunker.
If you want to learn how to build a backyard bunker like your grandparents had, without breaking the bank, then check out Easy Cellar.
Easy Cellar will show you:
How to choose the ideal site
Cost-effective building methods
How to protect your bunker from nuclear blast and fallout
How to conceal your bunker
Affordable basic life support options
Easy Cellar will also show you how a veteran, with only $421, built a small nuclear bunker in his backyard.