SHTFPreparedness may collect a share of sales or other compensation from the links on this page.
Do you want to build your own AR-15? Are you looking to create what some call a ghost gun? This is very much still a possibility as much as it makes politician lose their minds.
Even if you are just a gun enthusiast who wants to create your own AR from scratch. This is not something that can only be done by pre-military or arms masters and gun builders. If you have the right equipment and the right instruction you can make it happen.
One of the best places to start when considering creating your own firearm is with the right tools. You need a good list of the tools needed to make this an easy job.
Why Build Your Own?
The second amendment is at risk in our nation. It's a serious problem that isn't going away. We look at guns as the root of all evil in this nation and that is a jaded and broken mindset.
This means that your ability to own and carry the type of firearms you like could be compromised. If you dont understand why this is a big deal, well, let's talk disarmament.
When a population is disarmed it is almost always followed by a serious atrocity. See the 20th Century if you dont believe me.
What Can I Make?
So, with the right selection of tools and the right blanks and polymers, what can be built. The truth is, you can find almost anything when it comes to building your own firearms. It really comes down to what your willing to do.
By building your own firearms, you also get an intimate understanding of how these firearms work. Its such a big deal. To know how a weapon works changes how you interact with that weapon. It goes a long way in being a better shooter.
---
Bonus: Root Cellar That Can Be Used as a Bunker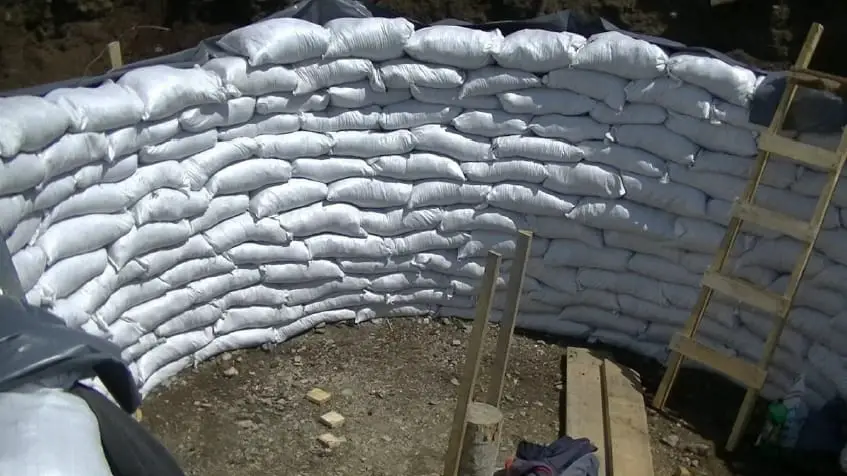 If you can't afford the box culvert option you can look into is building a backyard root cellar that can be used as a bunker.
If you want to learn how to build a backyard bunker like your grandparents had, without breaking the bank, then check out Easy Cellar.
Easy Cellar will show you:
How to choose the ideal site
Cost-effective building methods
How to protect your bunker from nuclear blast and fallout
How to conceal your bunker
Affordable basic life support options
Easy Cellar will also show you how a veteran, with only $421, built a small nuclear bunker in his backyard.