SHTFPreparedness may collect a share of sales or other compensation from the links on this page.
Gardens can be a serious source of food for people with a good chunk of land and the right vegetables. Its not easy to grow lots of food consistently and harvest and store it properly.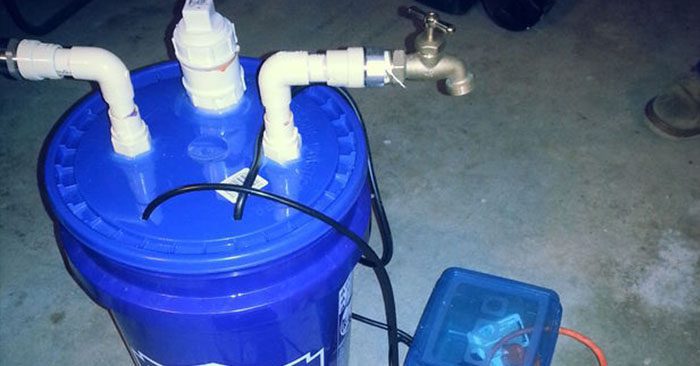 It's often misleading when you see diagrams that tell you how to layout your 2 acres to feed your whole family. This requires much more than just planting sees. You have to battle disease, rot, pests and all sorts of problems.
After your harvest, you are also going to have to know how to successfully preserve all the food as well.
Watering All Your Food
Just the act of water your garden can be pretty tough! It's easy to forget or not water as regularly as you should. If you are going to take on growing acres of food, you might want something to help you with watering.
With this DIY automatic garden watering buddy you will never forget again! This size watering buddy is designed for container plants/veggies but with a little imagination and skill you could easily upscale this and use a 55-gallon barrel.
You can also safely use this system indoors. That's great news if you plan on going away on vacation and want to keep your indoor plants alive.
Food Storage and Gardening
If your garden is merely a supplement to your food storage that is not a failure. Most people need to store much more food than they grow. If you are really going to eat in collapse it comes down to things like rice, beans, corn, and oats.
Try to remove your ego from the gardening equation and just consider what it will take to feed your family. Don't rely on one or the other on its own. Prepping is a mass of skills, gear, relationships, and philosophies that equal the best odds of surviving a disaster.