SHTFPreparedness may collect a share of sales or other compensation from the links on this page.
DIY Fletching By Hand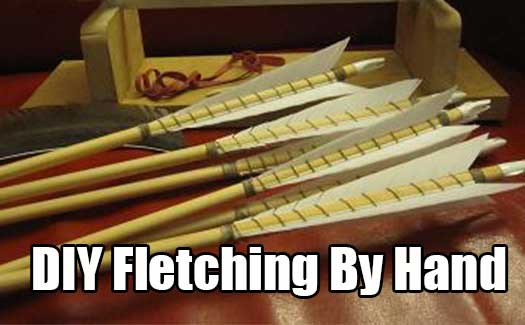 Fletching is the art of affixing the feathers (whether actual or vinyl) to the end of the shaft. After all, by not fletching, the arrow is little more than a miniature spear. Fletching is what gives an arrow it's range.
This is a very important skill to know, if you run out of ammo you will another way to hunt and for protection. Making a bow is pretty easy but making arrows that fly straight and fast isn't so easy.
The article below explains how to fletch your arrow by hand and have a really good flying arrow.