SHTFPreparedness may collect a share of sales or other compensation from the links on this page.
DIY Joule Thief: A Prepper's Best Friend For Dead or Homemade Batteries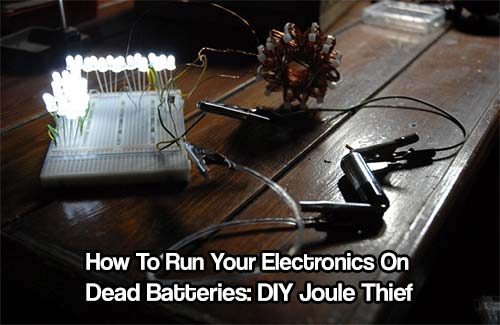 I have never heard of this device until today 🙂 I am so glad I spend hrs and hrs searching great knowledge because its days like this when I learn something new.
Basically in layman's terms a joule thief takes "dead" batteries and makes them power LEDs to light up on area, the AMAZING article over at graywolfsurvival.com tells you EVERYTHING you need to know about this.
Even how to add lots and lots of LED's and have them all powered off one AA battery that wouldn't normally show any voltage. This is amazing knowledge. Read on to see all the information you will ever need.
The Joule Thief: A Prepper's Best Friend For Dead or Homemade Batteries