Some of the links below are affiliate links. If you choose to make a purchase we may earn a small commission at no additional cost to you.
DIY Self-Pressurizing, Chimney-Type Alcohol Stove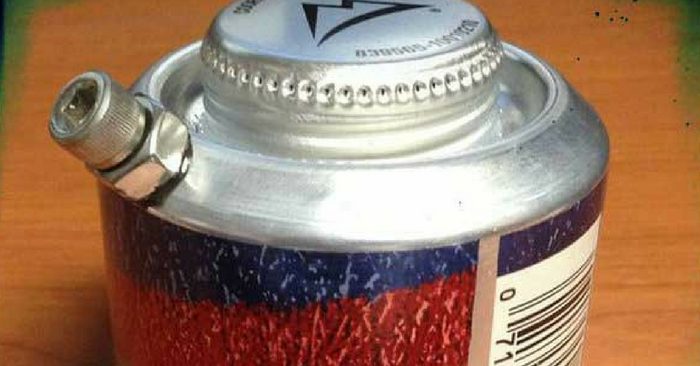 If you want one of the most efficient survival cooking stoves known to man, you are at the right place… Don't spend a fortune on the big heavy propane stoves when you can make a self-pressurizing, chimney stove for cheap. This is a great project for anyone to try out.
What you will need…
1. An aluminum Coors Light bottle
2. A pair of scissors
3. A center punch with a sharp point
4. A knife, razor blade or Xacto knife
5. A fine point marker
6. A 1 1/2 inch spade bit
7. A pin vice or a small drill like a Dremel
8. A 1/32″ drill bit
9. Steel wool, both fine and coarse
10. JB Weld – I use JB KwikWeld because it sets up faster
11. A ruler or a square
12. Not pictured – needle nosed pliers and nippers/angle cutters
13. Optional – A pair of calipers can sometimes be handy for checking exact measurements
DIY Self-Pressurizing, Chimney-Type  Alcohol Stove