SHTFPreparedness may collect a share of sales or other compensation from the links on this page.
DIY Solar Air Heater From Old Downspouts And Scraps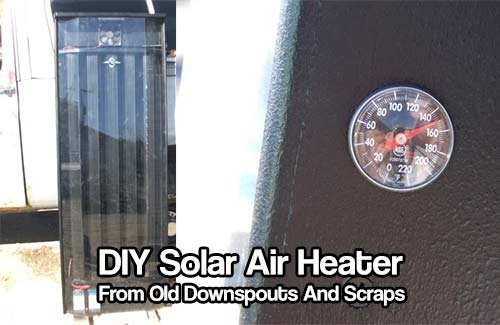 Have you ever heard the saying "there is more than one way to skin a cat"? Well the same can be said about DIY solar heaters! We all know you can make this type of heater from pop or beer cans but did you know to get more air flow, and thus better heating, you can use downspouts?
A solar air heating panel will definitely supplement your daytime heating and reduce your utility bills. This panel pictured above cost about $130 to construct but if you looked around on Craigslist, etc. I am sure you could find free materials.
I found this picture heavy article on how to make one and man, I need to get on this. I think this winter is going to be cold, so I might as well save some $$ on my heating bills. See how to make one below:
DIY Solar Air Heater From Old Downspouts And Scraps