SHTFPreparedness may collect a share of sales or other compensation from the links on this page.
DIY Tomato Ladders: No More Lame Cages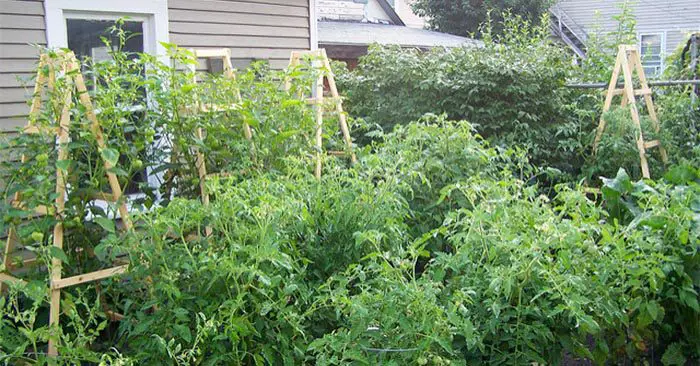 Tomato is one of the most popular plants for beginner gardeners. But, growing tomatoes is tricky. It's because the plant's body is so thin that it'll fall to the ground when the tomato has grown big enough. If you don't do something about it, the plant will easily get caught with diseases and you'll end up with ugly tomatoes.
The Survival Sherpa came up with the idea of making DIY Tomato Ladders while looking for a homemade alternative to tomato cages. His tomato cages worked well, but they had a habit of falling over when there was a strong enough storm. This design is securely anchored to the ground by wooden stakes. Best of all, when growing season is done, you can fold it up for flat, easy storage until next season by removing a few screws!
DIY Tomato Ladders: No More Lame Cages