SHTFPreparedness may collect a share of sales or other compensation from the links on this page.
Don't Know if That Battery Is Any Good? Here's a Great Little Test That Really Works!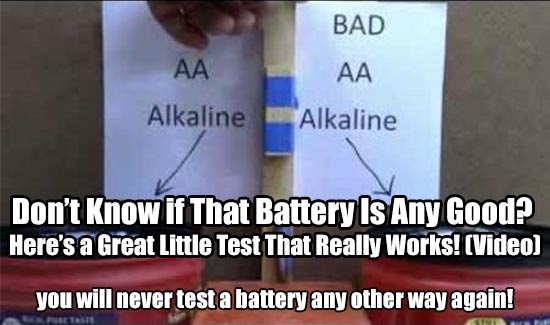 AAs, AAAs, Cs, and Ds, this simple test will tell the good from the bad! There's nothing more frustrating than having a battery sitting around and not knowing if it's good or not.
If you have a junk drawer or stash box of batteries waiting to be tested (whenever you can find that dang tester), you'll really like this so cool video from Lee Hite.
In an emergency you'll be able to tell immediately whether a battery will do the job or not.  What a great, simple and accurate way to see if a battery is good.  Enjoy!