SHTFPreparedness may collect a share of sales or other compensation from the links on this page.
How effective can we really be in a survival situation, regarding emergency communications? The problem with survival communications is that you cannot buy your way out of that problem.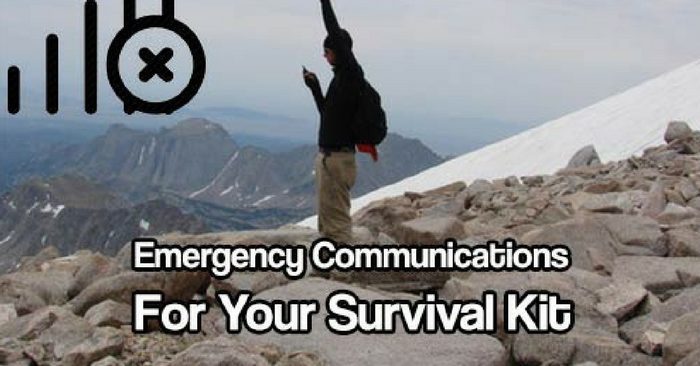 You can basically buy your way out of hunger, thirst and even security. When it comes to comms you got some learning to do.
Even if you purchase the best HAM radios in the world, you still need to know how they function and what it takes to use them. You even have to take a test!
So, let's talk about survival communications and what you can use to get a hold of the people you love in a serious SHTF situation.
HAM
The preppers best friend is HAM radio. Just be warned, there is work that has to go into it and you need the people you love to do that work too. If your cousin in New York doesn't have a HAM radio you cannot contact him, no matter how big your antenna is.
HAM radio will be a great way to gather nationwide intelligence on recovery and the condition of things after a collapse.
TWO WAY
The two-way radio is a great way to deal with local comms. If you have community projects that are working or security detail, two-way radios will be perfect for this.
Be sure you know your frequencies and so does everyone else.
SATELLITE PHONES
Another powerful medium of communication is satellite phones. However, like other methods, you need to someone else to have a phone in order to take those calls.
This is also assuming our satellites are up and running after the collapse. It could be a great answer for long distance comms in a disaster scenario.
There are other means and methods of post-disaster comms but these are the most solid examples you will find.