SHTFPreparedness may collect a share of sales or other compensation from the links on this page.
How to Extract Salt From Plants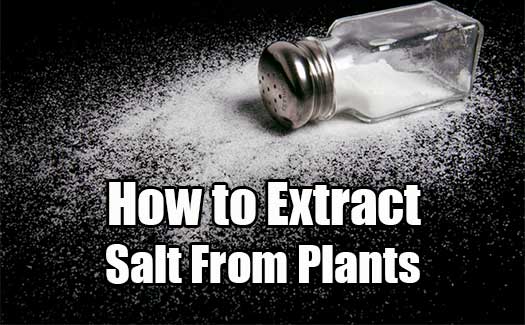 Our bodies rely on electrolytes, including salt, to help carry out electrical impulses that control many of our bodies' functions. To keep our bodies functioning as they should, our bodies need the proper amount of electrolytes.
If SHTF and our stores are emptied, we may run out of the basics things, salt will be one of those things that you won't be able to buy. In fact, salt will be worth more than gold, just like it did hundreds of years ago.
The best way to get your own salt is to harvest it from sea water, but what if you live hundreds if not thousands of miles from the coast. I think I may have the answer. Plants. Yes, you can actually get salt from plants, this article blew my mind. Check out the article below and let me know your thoughts on this post over on Facebook.
How to Extract Salt From Plants