SHTFPreparedness may collect a share of sales or other compensation from the links on this page.
At best we are watching one of the biggest stock market falls in a decade. That is one strange gift to get from Santa. Well, many people are wondering what happens next. Does it become a slow rebound? Does it become a recession. Some people believe we are sitting on the edge of a serious depression.
The depression theory comes from the idea that many people are going to panic and start dumping stocks for things like precious metals. You see, if the market doesn't show signs of revitalization, people will exit and  if too many exit, well, the markets of the world feel it.
Outside of the stock market volatility is instance of the Federal Reserve raising the interest rates. This all adds up to something terrifying that could give us a really ugly 2019 and a 2020 that could be unrecognizable in comparison to modern America.
If we face a serious economic unraveling we need to have some things in place to deal with that.
Precious Metals
No matter the condition of the national currency, gold is gold. You see, it will get you food even if the American dollar is worth nothing. That is serious power and a great hedge against a collapse.
Trade Skills
Having real skills like carpentry or plumbing will be so important. Once trading stocks and electronic economies shatter people will be looking for people who can work. They will be willing to trade and pay for services that suddenly become very rare.
Security Measures
There will be villains and desperate people in an economic collapse. You are going to need a way to protect your property and your family. It doesn't have to be a lethal method but its going to have to deter the worst of those around you.
Studying the first depression can really give you an idea of what could be coming our way.
---
Bonus: Root Cellar That Can Be Used as a Bunker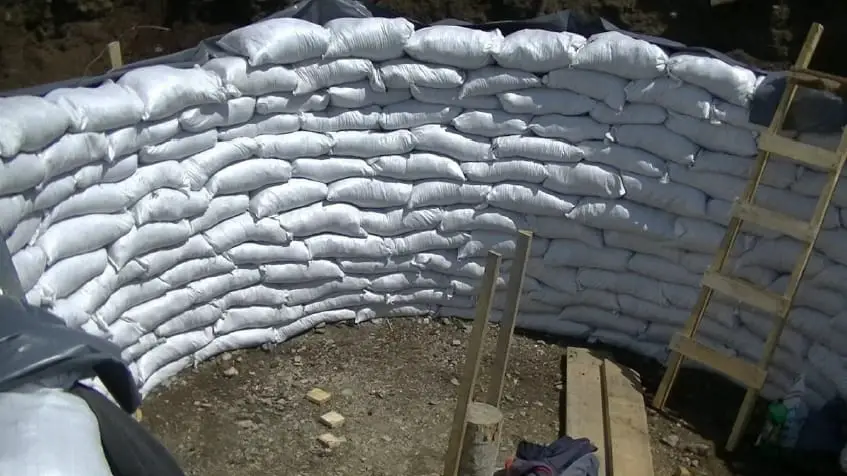 If you can't afford the box culvert option you can look into is building a backyard root cellar that can be used as a bunker.
If you want to learn how to build a backyard bunker like your grandparents had, without breaking the bank, then check out Easy Cellar.
Easy Cellar will show you:
How to choose the ideal site
Cost-effective building methods
How to protect your bunker from nuclear blast and fallout
How to conceal your bunker
Affordable basic life support options
Easy Cellar will also show you how a veteran, with only $421, built a small nuclear bunker in his backyard.