SHTFPreparedness may collect a share of sales or other compensation from the links on this page.
I want you to ask yourself this question: Do you know what to do if a car comes speeding at you. With only seconds to act and even less time to think what is the first thing, you would look for or do?
We are seeing a rise in this ramming's and there are some very real steps you can take in surviving a terrorist-style car attack.
Let's look at three methods, in particular, that can help you to deal with this type of situation.
Group Awareness
Many people have decided to avoid groups altogether. Many have not. It seems a bit like letting the monsters win if you decide to limit your life to avoid their attacks. Instead, you need to have group awareness.
Most important is your positioning within the group. Where are you?
You want to remain at the fringes of the group because you can escape the mob quickly and you will also have the best line of sight for what could be coming. Define your position in a group.
Barriers
As you walk pay close attention to the types of thing that you could put between your family and a speeding vehicle. Alleys, other cars, poles, low walls and things like this are going to stop or slow a car significantly.
Higher Ground
Always look to higher ground. Can you hop a fence? Can you climb a wall? How can you get higher than the threat so that you dont take immediate impact? Keep these things in mind as you travel. You must remain vigilant. It's crucial.
During the London Bridge attack, the terrorists not only rammed people but then got out of the cars with machetes and knives. In a moment like that, you are going to need a weapon that you can use to protect yourself.
---
Bonus: Root Cellar That Can Be Used as a Bunker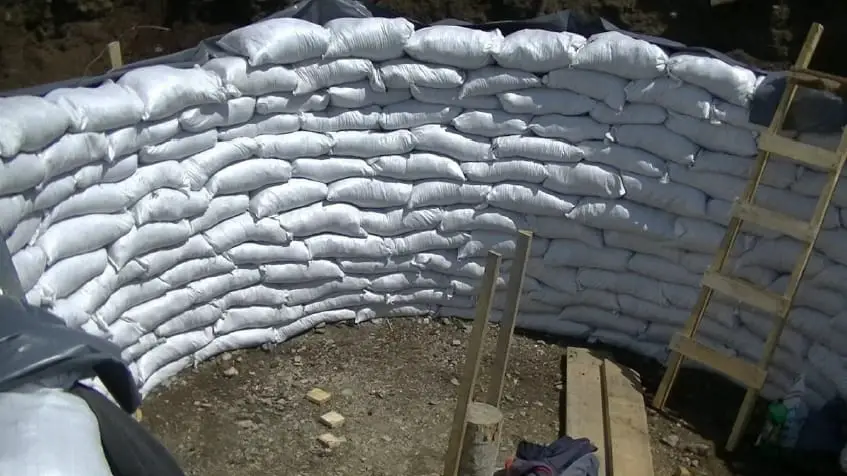 If you can't afford the box culvert option you can look into is building a backyard root cellar that can be used as a bunker.
If you want to learn how to build a backyard bunker like your grandparents had, without breaking the bank, then check out Easy Cellar.
Easy Cellar will show you:
How to choose the ideal site
Cost-effective building methods
How to protect your bunker from nuclear blast and fallout
How to conceal your bunker
Affordable basic life support options
Easy Cellar will also show you how a veteran, with only $421, built a small nuclear bunker in his backyard.