SHTFPreparedness may collect a share of sales or other compensation from the links on this page.
30 years ago, herbs were simply something we kept in a pantry. They were chopped and dried remnants of their fresh self.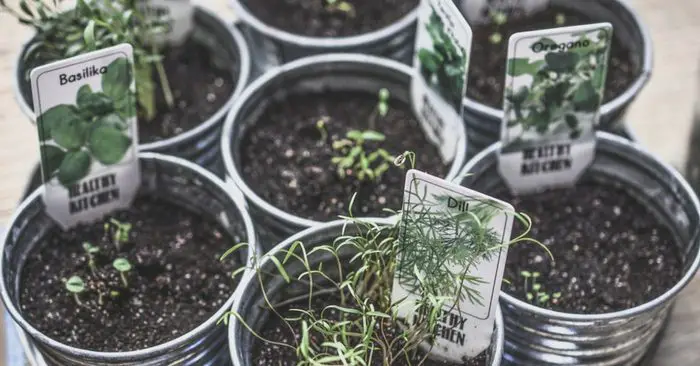 In essence, they were a processed version of the herb they once were. In fact, most people kept them so long they were basically sawdust in jars.
America was about to wake up to the power of fresh herbs. Of course, that is not the right way to put it. America was about to remember fresh herbs.
Like many other plants, skills, and beliefs that we held just a hundred years ago, we forgot about fresh herbs in a couple of generations. Kind of scary that it could happen.
Herbs are back, today. Thank god! They flavor our food and they even steep in our tea.
How to Grow Herbs
The great news about herbs is that they are pretty simple to grow in the average garden. They are often grown in pots so you will want some high-quality soil that drains well.
If you are new to growing herbs, it might be worthwhile to buy some plants instead of starting from seeds.
Some herbs can be fickle and require soaking and other preparations before just dropping the small seeds in the soil. Still, they are easy enough to grow with a little understanding.
Be sure to not overharvest your herbs. While they are delicious, we have to be careful that we do not tear away so many leaves that they cannot grow back.
What Herbs to Grow
There are all sorts of herbs to grow out there. Here are some of the best
Culinary Herbs:
Thyme
Basil
Oregano
Rosemary
Flat Leaf Parsley
Medicinal Herbs
Mint
Lemon Balm
Skullcap
Lavender
Chamomile
Explore these powerful herbs. You will find they are just as good for cooking as they are for dealing with ailments.