SHTFPreparedness may collect a share of sales or other compensation from the links on this page.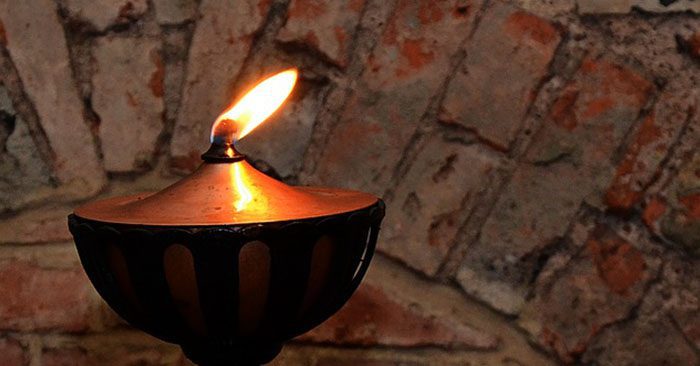 Light is such an important part of survival. When was the last time the power went out in your neighborhood? It happens, right? What would you do after all of your candles were burned down and the flashlights were all out of batteries? What can you make a lamp out of. We have seen the Crisco candle but did you know that you can also use vegetable oil to create a simple light source?
This article is a step by step how to on creating a homemade oil lamp yourself. This is an interesting little project that gives you some options in the dark. My philosophy on survival is that you want as many options as possible. The more options you have for light, warmth, water and food the better your chances of survival.