SHTFPreparedness may collect a share of sales or other compensation from the links on this page.
As technology progresses new threats to personal liberty are becoming more and more widespread; drones for instance. It won't be long before drones fill the skies above us, monitoring our every move.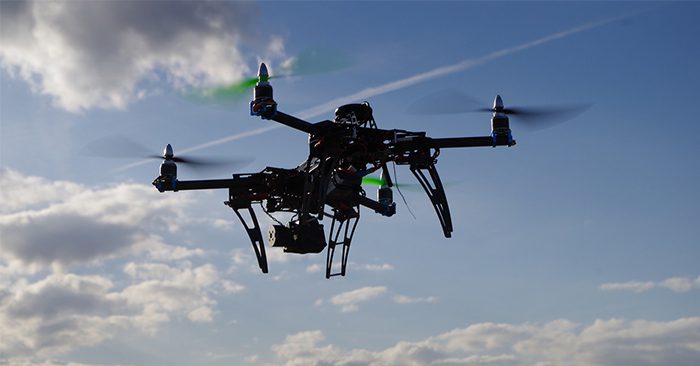 These drones can be controlled by governmental, military, and even commercial entities. What they are doing is anyone's guess. The good news is as technology progresses to monitor us, technology also progresses for us to monitor them.
Did you know that there is a device out there that costs less than twenty-five bucks and can help you detect drones?
Drones as Prepper Tech
As preppers, the drone can offer some extreme benefits. Drones, like anything else, are rapidly coming down at price. Drones that were once something of a fantasy for the average person to own are dropping below $200.
The drone gives the average person eyes in the sky. This allows them to use this tool as a security system or as a means of seeing ahead of you if you are traveling. You can get a little giddy about having a drone running 100 yards ahead of you while you are bugging out.
This can make a world of difference in terms of avoiding interaction with others.
Drones as Surveillance and Security
Even before you find yourself reacting to a serious disaster the drone can allow you to see around your home and your neighborhood. You can get this kind of surveillance without ever leaving your home or putting yourself in danger.
A buzzing drone can be a heck of a deterrent for bad guys!
Drones as SITREP Post Disaster
Another powerful use for drones is to observe immediate damage to your surrounding area. You can look at flooding, roads and fallen trees long before you approach these hazards in person. Maybe the road you planned on using to get out of town is obstructed. Better to know that before you get there!