SHTFPreparedness may collect a share of sales or other compensation from the links on this page.
Please be sure to like SHTF AND PREPPING CENTRAL on Facebook, this means you won't miss any of our posts that can help you prepare you and your family for survival in an emergency or SHTF situation.
Check out our store : CLICK HERE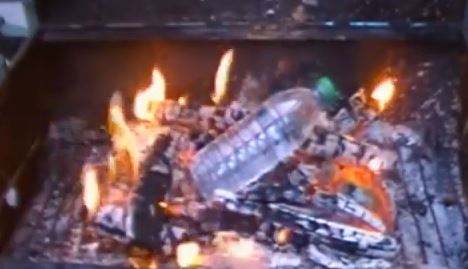 Now, boiling water in a plastic bottle sounds crazy – stupid, huh? Well, actually if you fill the bottle full, with no air bubble in the bottle, you can boil water to make it safe to drink. You also can use the bottle 2 or 3 times before it is unusable. There are two ways you can boil water in a plastic bottles. 1. Hook up a tripod and place a hanging plastic bottle above the fire. – just not practical. 2. This method. wtach video below to see it for your self. Remember, this is a last resort way to safely boil water so its safe to drink.
 Go to 4:25 to see the bottle placed in the fire or watch it all to get all the info.

click here to see more info on boiling water in a plastic bottle