SHTFPreparedness may collect a share of sales or other compensation from the links on this page.
How to Butcher Your Own Poultry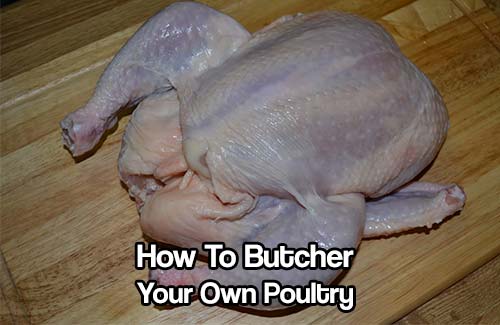 Most people live a pretty comfy life compared to our ancestors. We have an abundance of fairly cheap food available at the local grocery store. Meat comes packaged on slabs of Styrofoam, with the bones and skin removed. Heck, you can even buy it marinated, cooked, and ready to eat.
It wasn't that long ago when most people went out back, caught a chicken, and wrung its neck for their dinner. But these days, if you mention that you butcher your own birds you just might get an earful about animal rights and what a horrible person you are.
Truth is tho gang, to survive a SHTF situation you may just have to do this, so learn how to now. Check out is the most popular chicken butchering web site on the internet.
How to Butcher Your Own Poultry