SHTFPreparedness may collect a share of sales or other compensation from the links on this page.
When it comes to survival foods, you'll want to grow pomegranate.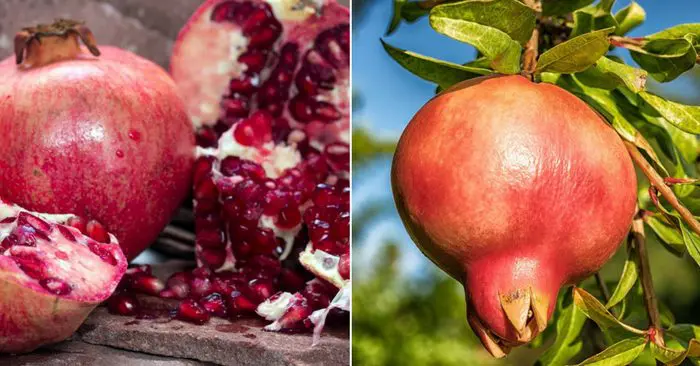 If you don't have the space to grow your own, or your not in the ideal pomegranate growing zones 7-10, then you can add this to your list of foods to buy and dry or to buy already dried for storage.
Pomegranates Produce Fruit in 2-3 Years
If you have the land, you'll want to get started now, adding pomegranate to your edible landscape, or even better buy a more mature pomegranate tree. Pomegranate trees produce fruit in 2-3 years, but it's not until the 4-5 years before a pomegranate shrub is fully producing fruit.
Once the pomegranate has reached full maturity in its 5th year, one bush can produce hundreds of fruits each season. There are pomegranate varieties in Europe reported to last up to 200 years, but the typical pomegranate tree begins to decline in production after around 15 years.
Invest in a 5 year old pomegranate bush and you'll have plentiful fruit for at least 10 years.
Pomegranate Propagation
So if you can invest in a mature shrub, that's the way to go for faster return on your investment in fruits to harvest. The added benefit is that once you have a healthy pomegranate shrub, it's easy to take suckers and 8-10 inch cuttings from an existing plant and propagate pomegranates. In fact, pomegranates and other fruits and edibles you grow can be propagated and sold for profits or used for barter as well.
Why Grow Pomegranate?
You've probably heard about the powerful antioxidant and anti-inflammatory benefits of pomegranate. But what most people don't know is that every single part of the pomegranate bush is edible and medicinal. From the leaves and flowers to the roots, skin, and fruit, pomegranate is the little tree that could. And in case you're wondering whether a pomegranate is a tree or shrub… it's considered a shrub but can be trained to grow into a small tree that can grow up to 20-30 feet, however, it's grow patterns is more shrub like, and the benefit in keeping it trimmed shorter is easier access for harvest.
Pomegranates are power packed super foods and every part of the fruit and plant is edible and medicinal.
How to Eat a Pomegranate?
Many people shy away from trying foods they've never tried before… it's just not on their radar when grocery shopping. Others may avoid pomegranates because they seem hard and messy to peel and de-seed. But there are simple tools and techniques for accessing the seeds, called arils. Learn more about that and all the many uses and benefits of pomegranates next.
---
Bonus: Root Cellar That Can Be Used as a Bunker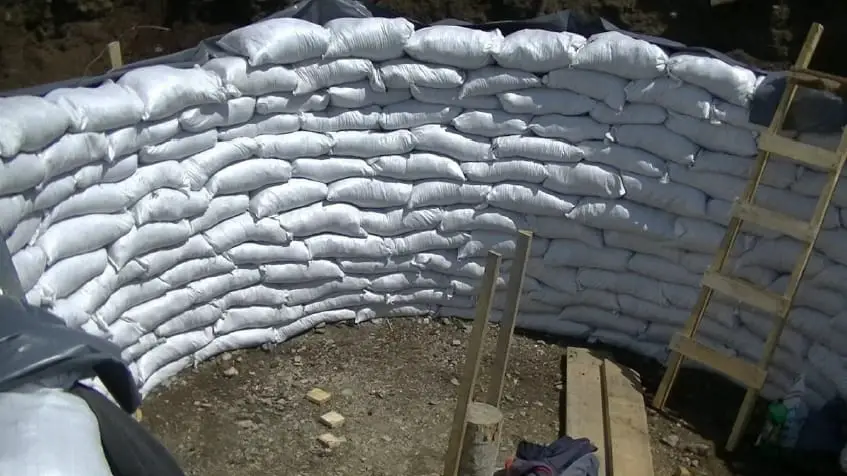 If you can't afford the box culvert option you can look into is building a backyard root cellar that can be used as a bunker.
If you want to learn how to build a backyard bunker like your grandparents had, without breaking the bank, then check out Easy Cellar.
Easy Cellar will show you:
How to choose the ideal site
Cost-effective building methods
How to protect your bunker from nuclear blast and fallout
How to conceal your bunker
Affordable basic life support options
Easy Cellar will also show you how a veteran, with only $421, built a small nuclear bunker in his backyard.