SHTFPreparedness may collect a share of sales or other compensation from the links on this page.
Property becomes a very interesting topic with the world begins to crumble. At this moment we have the ability to own property that is miles form our home and because of the civil contract we all engage in people know they cannot simply throw a house up on that land and take it for their own.
The property laws are enforced and that makes all the difference for those who are willing to invest in the lands of this nation.
Some people make a handsome living off of just buying and selling raw land. There is nothing wrong with that. It could be a great side hustle for those preparedness needs!
What about your own property? Do you know how to identify property lines in your own property?
There is a reason that this is so important. In SHTF you are going to want some solid proof of what is yours and what is not. Remember, we will be living in a time without the rule of law.
There are several ways that you can find the true property lines for your home and property. The answers are found in maps and these maps should be printed and stored for the times when they are needed most.
The very best place to get this information is from the assessor of your local municipality. You might even find simple online mapping tools right there on the assessor's website. That can be a huge help.
However, if you aren't so lucky you might just be able to request a survey map.
Your land has likely been surveyed lately so having this map can make a big difference.
Again, people are going to need proof when things get bad. The fact that you say you own a slice of land is going to mean very little.
---
Bonus: Root Cellar That Can Be Used as a Bunker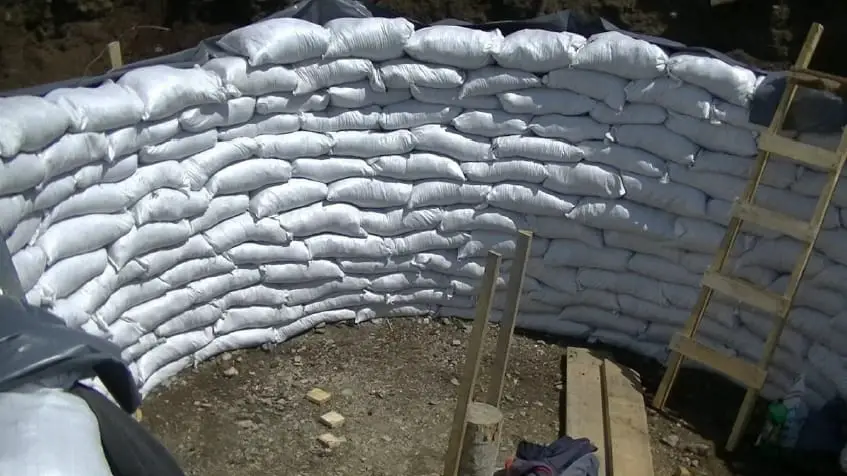 If you can't afford the box culvert option you can look into is building a backyard root cellar that can be used as a bunker.
If you want to learn how to build a backyard bunker like your grandparents had, without breaking the bank, then check out Easy Cellar.
Easy Cellar will show you:
How to choose the ideal site
Cost-effective building methods
How to protect your bunker from nuclear blast and fallout
How to conceal your bunker
Affordable basic life support options
Easy Cellar will also show you how a veteran, with only $421, built a small nuclear bunker in his backyard.