SHTFPreparedness may collect a share of sales or other compensation from the links on this page.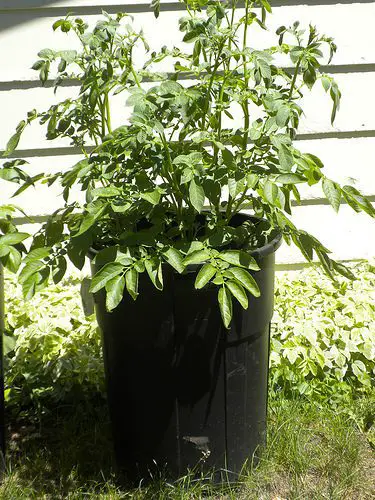 If you live in an apartment or have a small garden, heck, even if you have a big garden this is an awesome way to grow potatoes. They are well off the ground too so the furry critters will have a hard time eating the plants, this is super easy to do and you will be surprised how many potatoes you will yield from 1 trash can.
If you have access to more than one I would recommend having 2 or 3 because you can always store them in a root cellar or can them so you will not waste any. See the full DIY article below. As always please post pictures on my Facebook page, I love to see you do the DIY stuff I post.
How To Grow LOTS Of Potatoes In A Trash Can