SHTFPreparedness may collect a share of sales or other compensation from the links on this page.
Cleaning is something that has to keep going no matter what the condition of the world around you.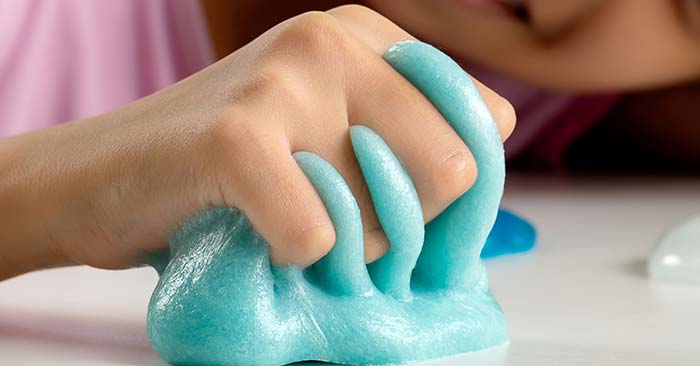 A collapse does not mean that we get to forget about cleaning and hygiene. If you do that pest born pathogens will likely make you sick and probably kill you.
This slimy gunk is actually an amazing cleaning product, perfect for those hard to reach areas like keyboards, piano keys, in the car, etc. I have used this slime on my keyboard so many times because dirt can get between all the keys and it can be hard to get it all out.
The great thing about this slime is that is can be a super fun inexpensive toy that your kids will love or you if you want to play with it (just don't add the glue)
Making cleaning slime is a simple mix of
4oz bottle of glue
1/2 cup of water
2 tsp of borax dissolved in water
Mix the glue and water together. You can color it with food coloring if you'd like. Then add the borax and knead the mix that comes together until you remove the water and get the consistency you are looking for.
Essential Oils
Using essential oils as cleaners is a great way to get the most out of them. You can mix essential oils in with vinegar to create a simple and effective cleaner.
Things like oregano oil, tea tree oil, mint and lemon oil are all great options.
Colloidal Silver
Silver is a powerful antibacterial. You can use this to clean and even to treat yourself! It's a great little prep to have on hand. This is hard to understand until you do the research and start using it yourself.
Cleaning and hygiene are going to be key factors in who survives and who doesnt.