Some of the links below are affiliate links. If you choose to make a purchase we may earn a small commission at no additional cost to you.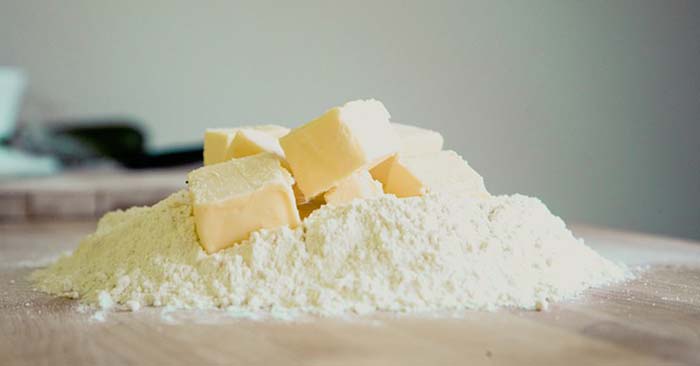 If you're interested in making your own survival food, one of the first things you should learn to make is hardtack. The recipe is very simple (it's just flour and water), and the final product will last for years–possibly even decades–without going bad.
Hardtack was first made popular during the Civil War. Before MREs, troops needed food they could carry with them for weeks without worrying about it going bad, and hardtack fit the bill. It's not very tasty and it's difficult to eat (unless you put it in soup or dunk it in a hot drink such as coffee), but it will keep you nourished in a survival scenario.
In this article, we'll show you exactly how to make hardtack along with pictures we took of each step so you know you're doing it right. Once you learn how to make it, I encourage you to fill up several bags, stick them in your cupboard, and forget about them. They'll be there ready to be eaten when you need them.
How to Make Hardtack (Step by Step with Pics)