SHTFPreparedness may collect a share of sales or other compensation from the links on this page.
How to Remove Rusted Nuts and Bolts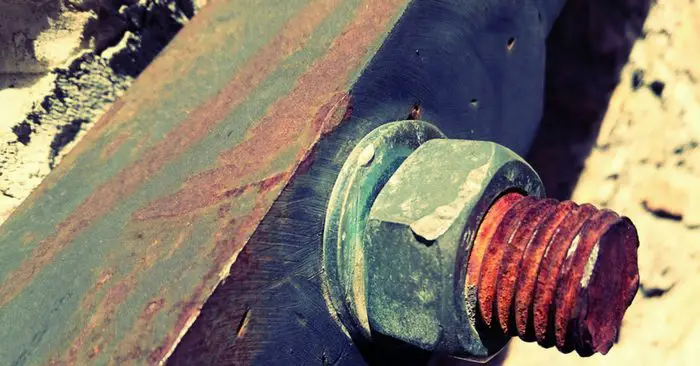 You may just thank us one day for sharing this little secret, If SHTF and you need to remove rusted nuts or bolts, remember this!
This is an old secret that a lot of us don't know or forget! There are hundreds and hundreds of lotions and potions out there to buy to help removed rusted nuts and bolts. Well, stop paying the obscene amounts of money to the stores and do the following 🙂
Heat the bolt with a small torch to expand the metal and break the rust bonds. (When I read that, I had a "ugh, why didn't I think of that moment) when you heat metal it expands, thus breaks the connection between the metal and the corrosion. In the past people have been known to hold a candle near the head so that the melted wax makes its way down into the threads, but the heat itself will likely work the magic. 🙂
No torch on hand? Turn to a beverage. Create a dam around the bolt using plumber's putty or something similar. Fill it with diet Coke and let it sit for about 20 minutes, until it seeps down into the threads. Give the bolt a sharp rap with a ball-peen hammer and it should come out easy peasy.
If you liked this quick tip please consider sharing it on all of your social media sites. This helps our name get out there and gives others the advantage to learn something new. I am 30 years old and never knew this until today 🙂
Head on over to our Facebook page for more awesome tips and tutorials, daily!