SHTFPreparedness may collect a share of sales or other compensation from the links on this page.
How to Start a Wood Fire the Easy Way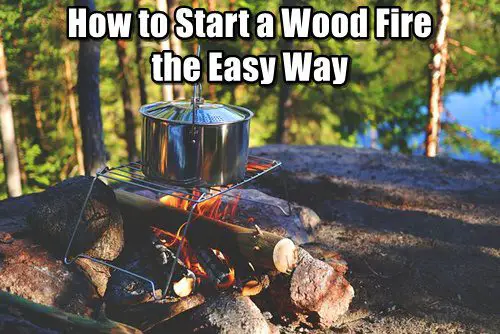 Most people who clicked on the link to get here likely thought, "How hard is it to start a fire? Paper, wood, lighter – Poof! Fire!"
If you have perfectly dry paper, wood, and no wind that could put the lighter out or the fire before it has really caught, you would be right. There really is a skill to making a good fire. While having tools like magnesium fire starters or a primitive fire bow is all well and good, it doesn't guarantee that you will have a fire quickly or that it will keep burning.
There are two schools of thought when it comes to making a fire: the 'purist' or primitive way, and then there is the way that will meet your objectives: getting a fire started quickly that will keep going to warm you and your food up. Many people out there scoff at using an accelerant to get a fire going and that is their choice. In a survival situation, you won't care about much beyond getting it started so you have light, heat, and a way to cook your food and purify your water.
With detailed instructions from a man who has been making wood fires for over 50 years, your chances of success will surely increase after reading what they have to say!
How to Start a Wood Fire the Easy Way