SHTFPreparedness may collect a share of sales or other compensation from the links on this page.
When you are awash in the survival tools you can often forget about the survival animal that you are.
It's amazing when you think about just how much of a survival warrior you are. Your ancestors have survived for millennia against some of the most terrifying beasts and conditions that history has ever created.
We often read about the powers of the dog's nose. Of course, this leaves out the fact that our noses are very powerful as well. Don't forget about what you can discern just using your senses.
There are three things that really stand out in a survival situation that will help you understand what you are dealing with.
Fire
When you smell fire, it tells you a lot of things. The most important is that there are people around!
What their intentions are will be unknown but you will be in a superior position because you will know they are there before they know where you are.
Gunfire
The smell of gunfire and gunpowder lets you know that people are armed and are in your proximity. You will most likely hear the gunshots. However, that is not always necessary.
Guns are a game-changer in a survival situation. People with guns have the potential to help you out or rule over you. Remember this.
Natural Gas
In a disaster, you are going to experience a lot of damage to property. If the natural gas pipeline is damaged it will create a serious hazard in terms of explosion and fire.
Remember the rotten eggs smell. This is often the first hint that natural gas is leaking. our nose can tell you much about the dangers of a gas leak.
People
People smell. We have all sorts of smells about us.
Maybe you are trying to avoid people and one of the best ways to do that is to consider the smells around you. People have both fragrance and body odor that can be identified in your nose.
Death
The pungent smell of death is very unique and easy to identify. The smell of death lets you know that something has met its end. The danger could still be around and it could be waiting for you!
Death means nothing good. The rot of flesh is something you should pay close attention to.
Conclusion
There is a lot of alluring survival gear out there. However, nothing beats your senses that have been honed over millions of years! You have so much untapped power in these senses.
---
Bonus: Root Cellar That Can Be Used as a Bunker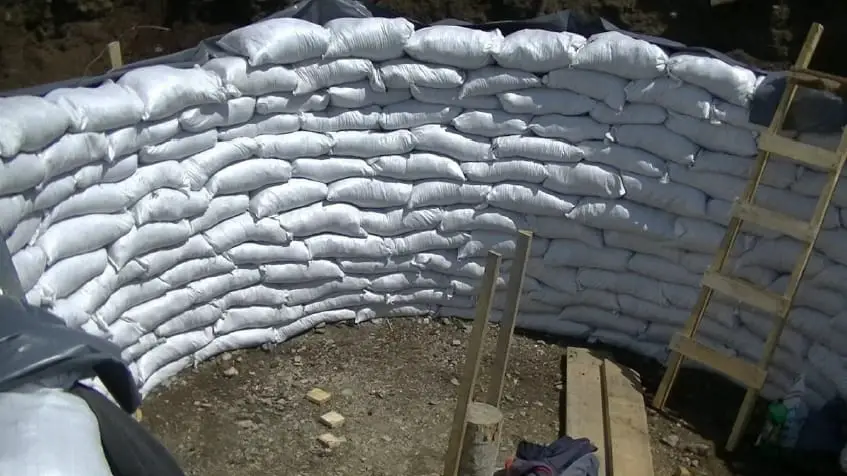 If you can't afford the box culvert option you can look into is building a backyard root cellar that can be used as a bunker.
If you want to learn how to build a backyard bunker like your grandparents had, without breaking the bank, then check out Easy Cellar.
Easy Cellar will show you:
How to choose the ideal site
Cost-effective building methods
How to protect your bunker from nuclear blast and fallout
How to conceal your bunker
Affordable basic life support options
Easy Cellar will also show you how a veteran, with only $421, built a small nuclear bunker in his backyard.